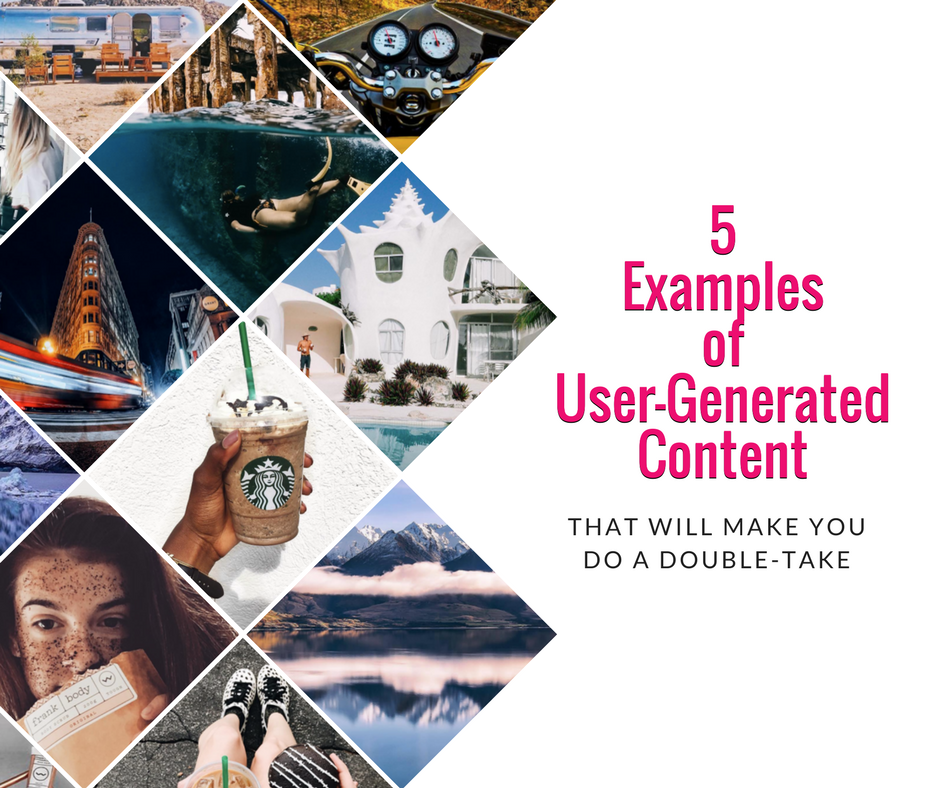 We have searched the 'gram and have found 6 spectacular examples of companies dominating Instagram with User-Generated Content (UGC). These companies have been able to grow their network and digital presence by their crafty and knowledgeable use of UGC.
So, what is User-Generated Content?
To put it simply: It's the content that the people you are marketing to create for your brand. In other words, the community that surrounds your brand is creating and sharing content for you. How much better does it get than that? Your fans are creating the content for your brand.
Why is User-Generated Content Important?
UGC is the holiest of grails. Fans are not only creating content for you, but they are also promoting your brand. They are essentially saying, "I like your brand, product, service, message, etc. so much, that I am going to post it to my OWN platforms and share it with MY friends." It's free word of mouth for social media.
That is why UGC is so powerful. It's influential. It sends a message. It shows that people like your product and are willing to tell others about it. The stories and messages your community tells about your brand are the most persuasive and instrumental in developing your online presence.
Here are a few different businesses who really kill it when it comes to UGC on Instagram. Take a look at these companies Instagram platforms and learn from how they successfully grew their business via UGC … oh, and I dare you not to do a double take when scrolling.
1. Starbucks
When you think of UGC, I bet Starbuck's is one of the first to come to mind. Why? Because who doesn't love a good cup of coffee? Starbuck's has completely conquered UGC by enticing its fans with awesome products and innovative ideas. Although they do create content of their own, Starbucks has the option to sift through millions of posts about its company and products. With an arsenal of UGC to choose from, there's really no going wrong: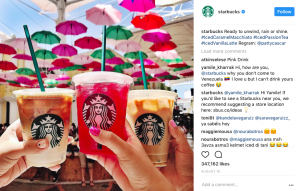 And their Red Cup Contest? Pure brilliance. Encouraging fans to purchase holiday-themed beverages and post about the product in exchange for a reward is the quickest (and easiest) way to develop UGC.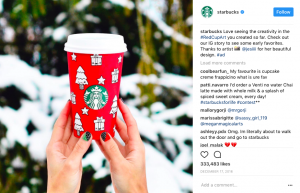 Whether you love Starbucks or not, you can't deny how clever (and cute?) they make their Instagram content.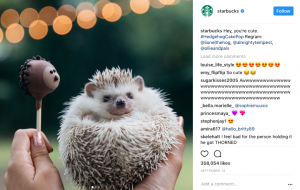 Hashtags
#Starbucks – 29,285,247 posts
#StarbucksCoffee – 1,486,910 posts
2. Airbnb
Almost every single post that Airbnb has is from UGC. Guests capture pictures of the remarkable homes and experiences they have when staying at an Airbnb location and post it to social media. Airbnb capitalizes on this. Guests do the content creation for them, they simply repost. It really doesn't get much better than that.
Guests can see exactly what they are getting with an Airbnb location when content is posted by a fellow guest. The level of authenticity from customers posting online is unparalleled. Guests are able to peer into the location through a photo and see what their trip would actually be like.
From Atlanta, Georgia –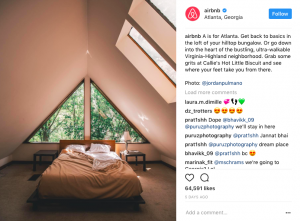 To Amsterdam, Netherlands –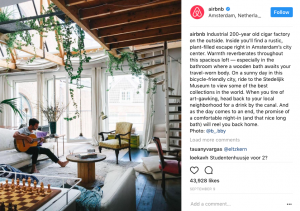 To Flagstaff, Arizona –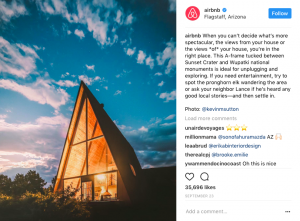 All the way to Bali, Indonesia –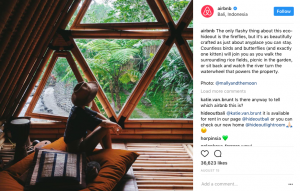 Airbnb does an amazing job of sharing the stories of thousands of guests and hosts across the world.
Hashtags
#Airbnb – 1,500,510 posts
3. GoPro
This company has made their brand synonymous for having a particular lifestyle. Passionate, adventure-seekers looking to capture moments. The ultimate camera: it's durable, water-proof, and easy to carry. The ideal camera for people to take with them on their journeys. And as a result? Amazing images of people doing rad things. This brand has a hub of UGC to choose from and there's no wondering why.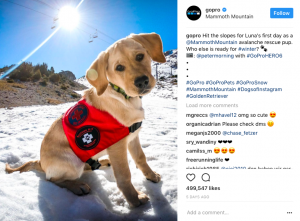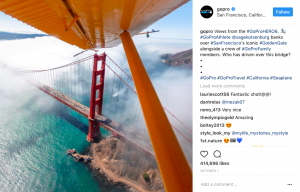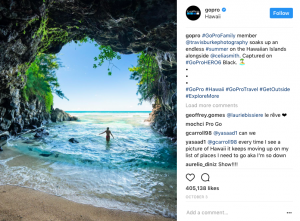 Hashtags
#GoPro – 31,812,200 posts
#GoProPhotography – 1,363,080 posts
4. Frank Body
The UGC for Frank Body is simple, but commanding. It's playful, fun, and cheeky. Scrolling through Frank Body's feed makes anybody want to jump on the Frank Body band wagon, cleanse their skin with a coffee scrub, and take a selfie of it. Their feed is full of compelling UGC.
Hashtags
#TheFrankEffect – 49,785 posts
#LetsBeFrank – 45,159 posts
5. Pure New Zealand
The ultimate Instagramable content. Tourism. If your Instagram account is focused on tourism and you don't take advantage of UGC, then there is a problem. People love to travel and see visuals of it. The New Zealand Instagram account displays beautiful moments taken by individuals visiting the country and that's essentially it. By doing this, they are promoting tourism in their country and giving people a view into what it would be like to visit the home of the kiwis.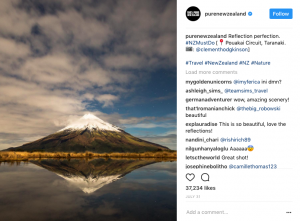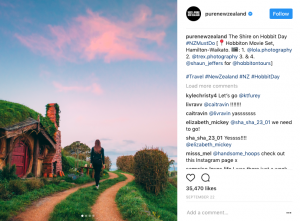 Hashtags
#RealMiddleEarth – 120,753 posts
#NZMustDo – 656,177 posts
Are You Using UGC?
You should be. These brands are doing an amazing job using clever and intriguing UGC to develop a loyal band of followers and fans. They are using this type of content to showcase the brand and build a community simultaneously. If you can get people excited about your brand, product, service, message, etc. and post about it, you are doing something right.
Enjoy the world of UGC and reap all the benefits.