27 Feb

The Absolute Best Tweets About the #Oscars

 

We all know each social platform has its bread and butter. Facebook is essentially a video sharing platform, Instagram is great for creative inspiration (fashion, home decor, travel), and then there's Twitter. In my humble opinion, I think Twitter is best used for major events. I'm talking presidential elections, major sporting events, and you guessed it – Awards shows. 

I don't know if you tuned into the Oscars showdown, but last night's tweets were a gold mine of hilarity. Especially after the headline-worthy mess-up from the academy (I'm thinking it was Leo's revenge against the Academy for all the past snubs.) In order to lighten up your Monday, I'm here to share the absolute best tweets from the 89th Academy Awards. Enjoy!
The Fashion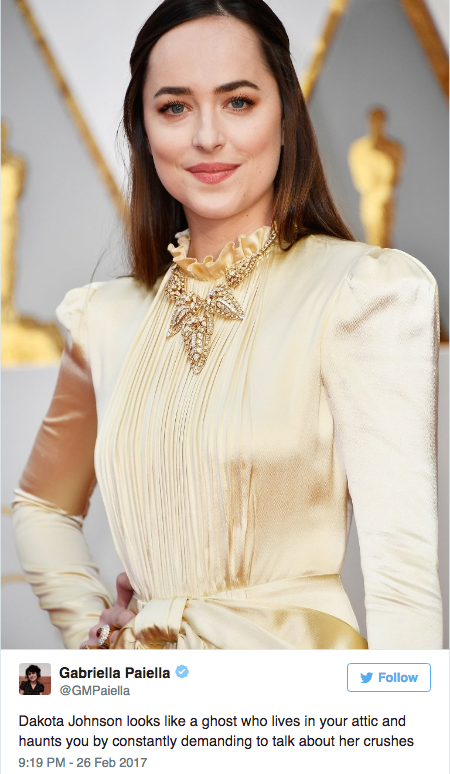 The Show




The Grand Finale