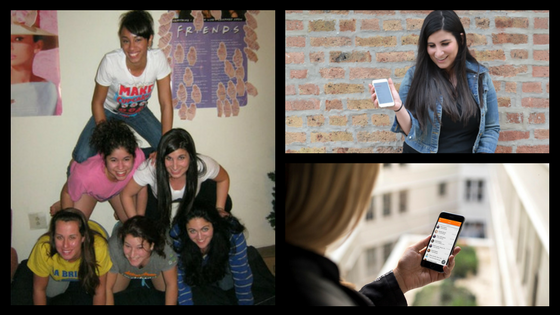 28 Mar

The App That Can Change Long Distance Friendships

Throughout my life, I've had a bunch of different groups of friends that live all over the place. From my friends at home to college to the bonds I've built on Semester at Sea, I feel very lucky to say that I have amazing support in all directions.

Staying in touch with my friends can be difficult since everyone (including myself) is so busy all the time. Even though this is just part of life, I try to make staying connected with everyone a priority.

Yes, there's always texting, social media stalking, FaceTiming and talking on the good ole' fashioned telephone. However, I'm here to show you another option. An option that will make it feel like you haven't missed one thing in your friends' lives. 

Have you ever heard of Voxer? Voxer is a walkie-talkie app that will bring your long distance friendship to a whole other level!

It's simple, really. All you do is click on your voxing buddy, then push a button that will start your walkie-talkie session. You can talk for however long you want! You can chat about your plans for the day and weekend. You can vent about a dilemma you're having that you need help with. The best part about this? You can listen and answer at your own convenience! Of course, if it's an emergency, a phone or text is where it's at. But when it's something like a simple catch up on what's happening in your daily life, Voxer is perfect.

It's great because the next time I see my friend that I've been voxing every day, I'll know everything they've been up to and there's no need to catch up.

"I'm so busy. I don't think I'll have time to listen to Voxes."

You do, I promise. I listen to my voxes in the morning while I'm getting ready for the day or during my daily commute. I answer while I'm walking my dog or have those few minutes of extra free time a day.

Do me a favor and stay in touch with your friends whether they are near or far. A beautiful friendship is hard to come by and it would be a shame to let distance get in the way of that!