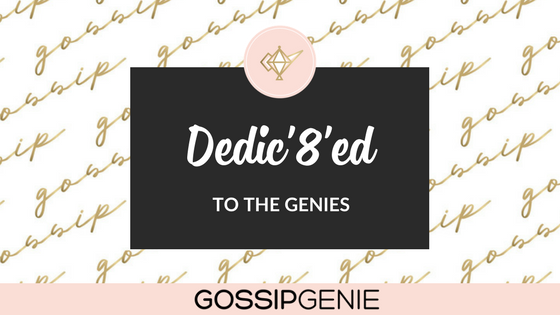 It's hard to believe that Gossip Genie just had its 8-year anniversary. That's the same amount of time we are in high school and college, combined. Running Gossip Genie has been as valuable as my education because I have learned more than I ever could have imagined in the last 8 years. I have learned about the ins and outs of running a business, back end to front end, accounting to bookkeeping, hiring to firing, delegating to managing, prospecting to closing, growing pains to flourishing and so much more. However, the most important thing I have learned is that Gossip Genie is nothing without the dedicated team behind the impressive results we produce. In this exact moment, I can say without a doubt, that this is the best team we have ever had and my dream would be to keep this current team and expand (carefully) until the end of time. Therefore, this post is dedicated to all of you.
Anthony, you are someone in my life that I will forever be grateful for. You have been on this journey with me longer than anyone else and I love being able to share it with you. Both personally and professionally, you have kept me sane during the difficult times and celebrated with me during the high times. You have taught me more than I could ever express about business, professionalism, loyalty, and management. Neither I nor Gossip Genie would be where we are today without you. I feel honored to have you by my side on a daily basis and I am beyond proud to call you my MVP. You are superhuman, I am in awe of your work, the results, the pace at which you complete a project and your willingness to take on more. As a person, I love you, and as a coworker, I would die without you. No pressure, Auntie D (as Liv calls you)! Even though you have a twin brother, you are truly one of a kind.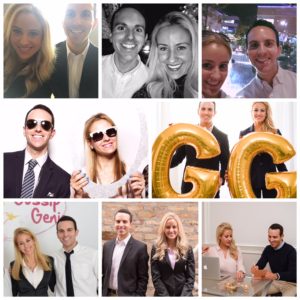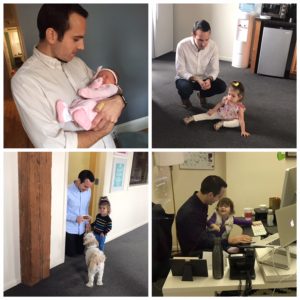 Keenan, you are multi-talented, you have a vision and are able to execute that vision flawlessly. I admire you for so many reasons, you are honest, open, genuine and hard working. Your commitment and dedication to Gossip Genie, your clients and peers is unwavering. You bring an element to the team that defines us. You've been loyal through thick and thin, you make us all laugh when we need it most and you'll step in if anyone needs help, even when your to-do list is already too long. Here's a request from me to you, never change!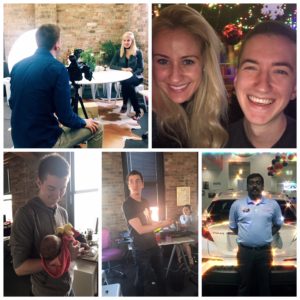 Taryn, I've said it before and I'll say it again, I feel sorry for anyone that is not fortunate enough to have you in their life. You were a breath of fresh air when we needed it most. Over a year later you continue to breathe life into our organization each and every day. You never cease to amaze me with the results you produce for your clients. You are passionate about everything you do which motivates us all. You truly care about everything and everyone around you, which has transformed our team from coworkers to family. You're gracious, supportive, intelligent, thoughtful beyond measure and an all-around wonderful person. The value you add to Gossip Genie is overflowing and endless.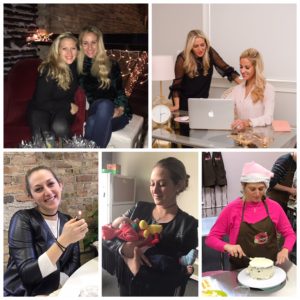 Violet, where do I even start? You blow me away on a daily basis. You take on more than anyone I know and then do it better than everyone. People get burnt out just listening to all that you do. You are such ago-getter which inspires everyone around you. You approach every project with quality and care yet finish it to perfection before anyone else has even turned on their computer. I live for your humor and then die from laughing. You're an enigma with a future so bright it's blinding.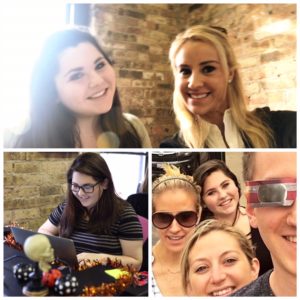 Lizz, I knew from our initial conversation that I needed you on my team. You're the first person I've ever offered a position to during an interview and it was the best impulsive, intuitive decision I've ever made. You are a true gem; your creative energy is contagious and we all love the subtle humor you infuse into your work. You're smart, savvy and everything you do is with the utmost care and compassion. Thank you for killing it since day one.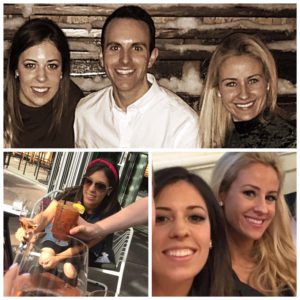 Janelle, I am inspired by your adaptability. You've improved Gossip Genie's operations, increased productivity and organized every facet of the company, internally and externally. Your role is invaluable, your attention to detail is off the charts and you don't just check tasks off a list, you crush your responsibilities in a way that radiates dedication and care for your peers and the company. In addition to all of that, you're a pleasure to be around, you're always up for helping anyone and everyone on anything and everything. Thank you for being a light at the end of dark tunnel in 2017, you brighten everyone's day.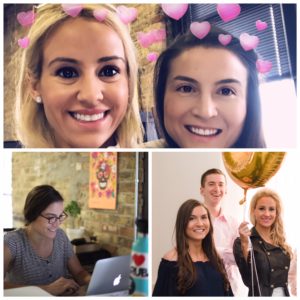 It is a privilege to work with such a dynamic team. I have never felt more motivated or inspired because of the energy you all bring to work on a daily basis. Cheers to 8 years and 6 very special people.