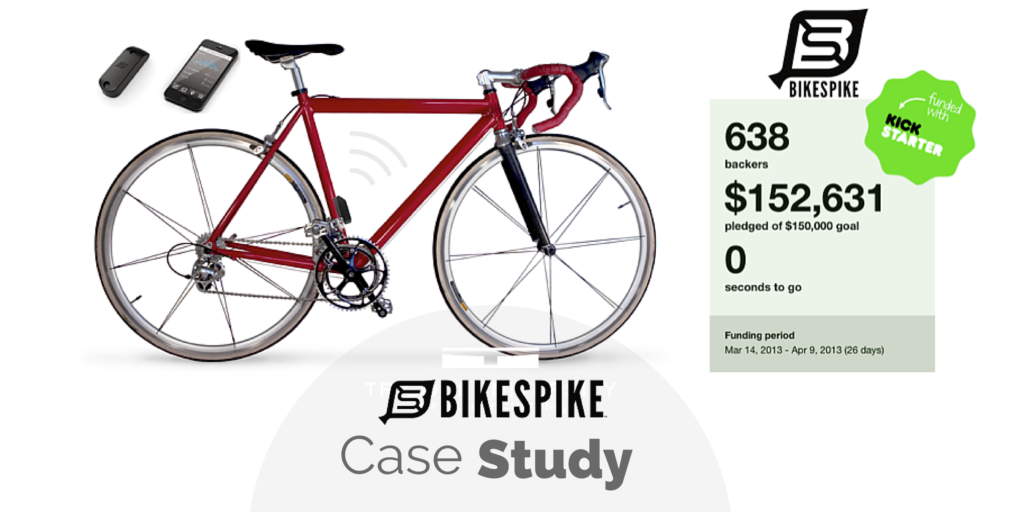 The BikeSpike device is a GPS enabled device that attaches to your bike to track movement. The BikeSpike automatically reports a crash to your loved ones, alerts you if tampered with, iOS/Android/Web friendly with open API.
Goal
Raise $150,000 for BikeSpike's Kickstarter campaign through social media outreach.
Strategy
Gossip Genie engaged in Twitter conversations with people talking about anything related to biking especially bike accidents or theft (a popular one) and followed and engaged with dozens of bike groups and clubs throughout the U.S. Gossip Genie's plan of action was to get the attention of Twitter accounts that had a large reach in major biking cities. By creating these connections, Gossip Genie was able to build a ton of hype about the campaign, which led a large audience to BikeSpike's Kickstarter page and a vast amount of media coverage to be published and shared. Over 90 media publications picked up the story, all of which included a link to the BikeSpike Kickstarter page.
Results
In 26 days, because of Gossip Genie's social media efforts on behalf of BikeSpike's team, the BikeSpike campaign exceeded its goal of $150,000, and raised $152,631 to help fund the device.