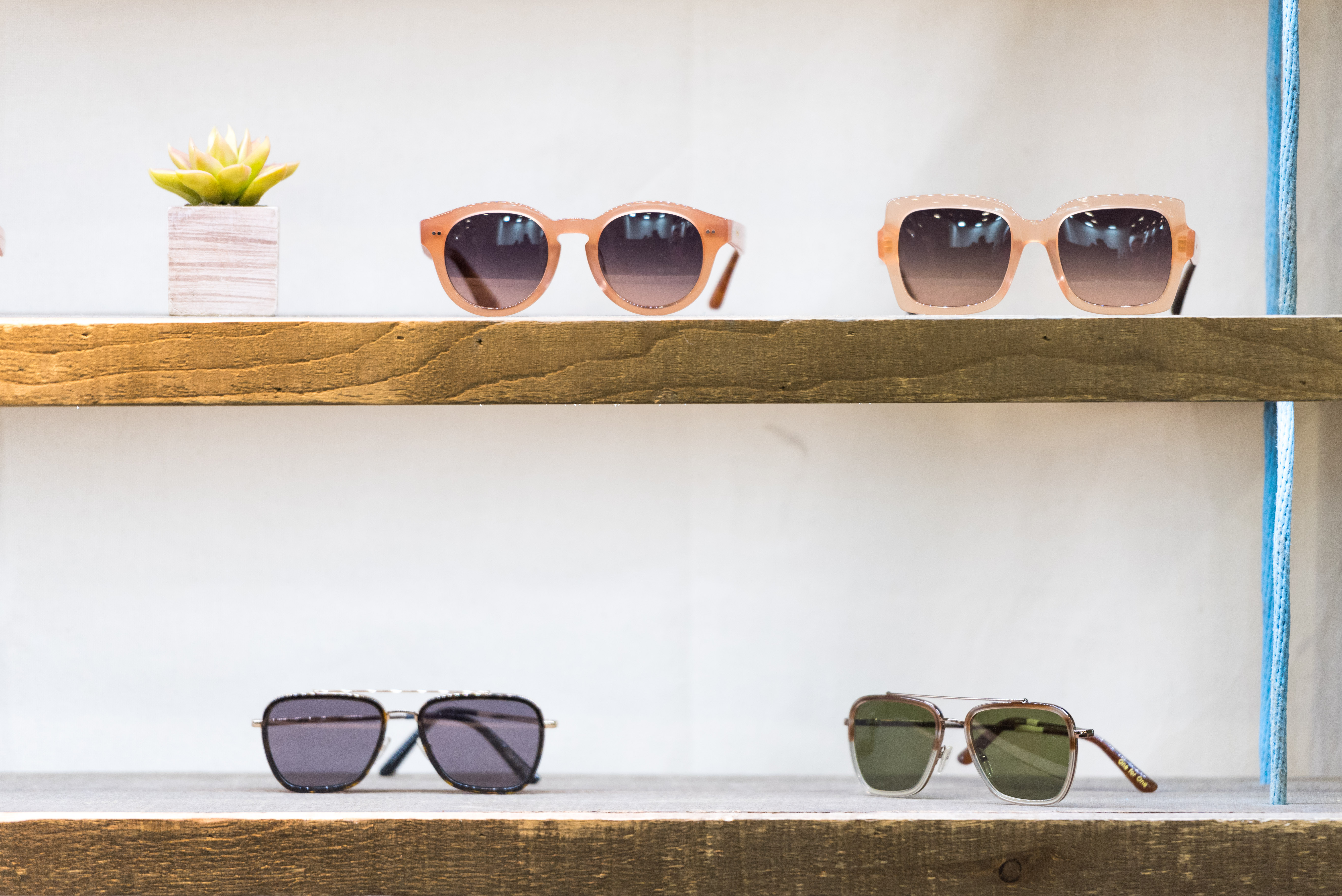 The Genies took over Las Vegas for Vision Expo West 2017 last month, marking the fourth time we've live covered the International Vision Expo on social media.
Vision Expo's post-show press release noted the high volume of social media buzz during the event. "Social media buzz has reached an all-time high for Vision Expo, reaching almost 12 million impressions shortly after the show floor officially closed on Saturday," said Melissa Ashley, Reed Exhibitions Senior Vice President. "We're thrilled that attendees are sharing their excitement about the new collections and latest product launches previewed on the show floor, and engaging with the connections they've made via our new events and programs."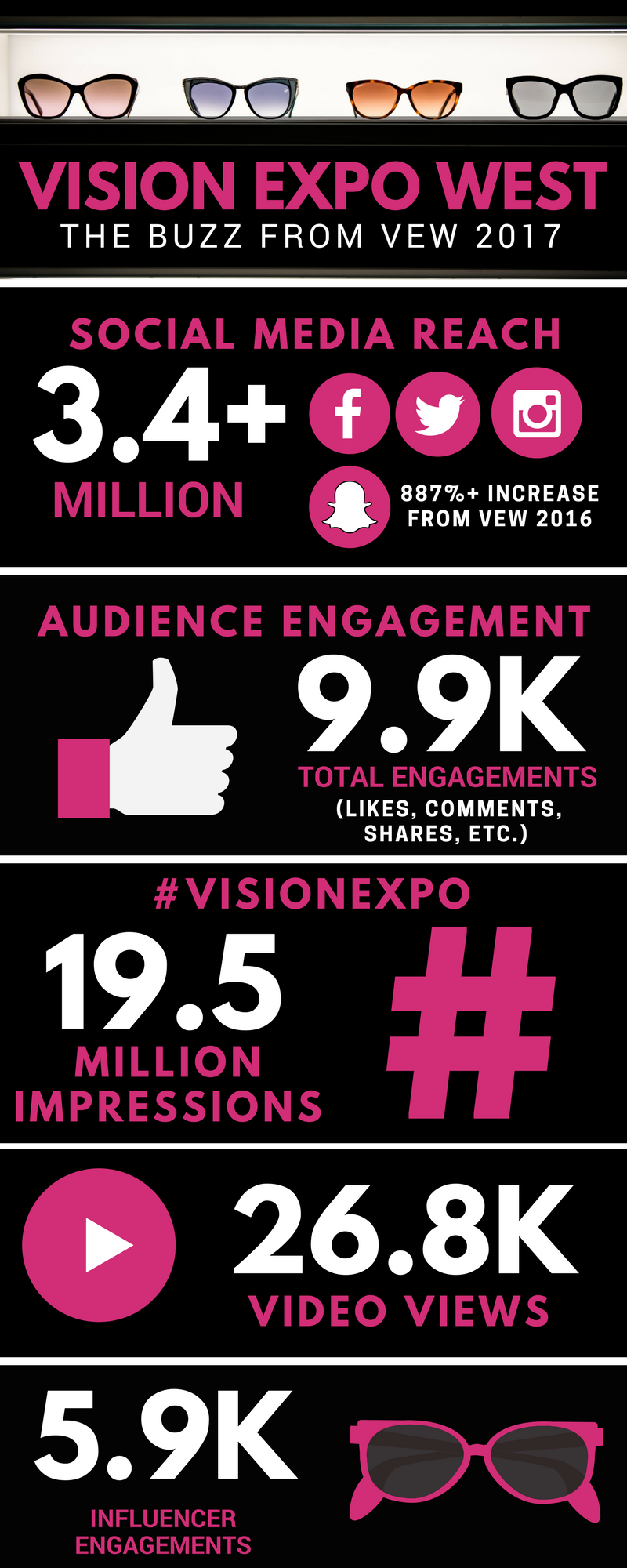 This year's Vision Expo West offered 182,000 square feet of exhibit space with more than 60 new fashion brands debuting fall lines, accessories and new eyewear trends throughout the high-end fashion pavilions and Gossip Genie was there to showcase it all through social media, photography, and videography.
Here are a few things we learned along the way:
1. Instagram Stories are a great way to capture the excitement of the show
Lizz, Instagram Story extraordinaire, covered all 182,000 square feet of the show floor through more than 14 minutes of Instagram Story footage and over 300 photos and videos uploaded to the three-day event's Story. The Story allowed us to capture the exhibitors and the show floor in a unique way and offer a glimpse into what Vision Expo has to offer its attendees. Our Instagram stories resulted in over half of our total Instagram impressions and we noticed more views on Stories than Snapchat, which is something we will definitely be aware of for future events.

You can watch the full video here: https://splice.gopro.com/v?id=7wjDjZ
2. Influencers really do influence the audience
We invited a small group of influencers to attend the show and share blog posts and social media updates from the event. One of the influencers, GlamOptometrist, participated in an Instagram takeover of the Vision Expo account, resulting in some of our most engaged posts.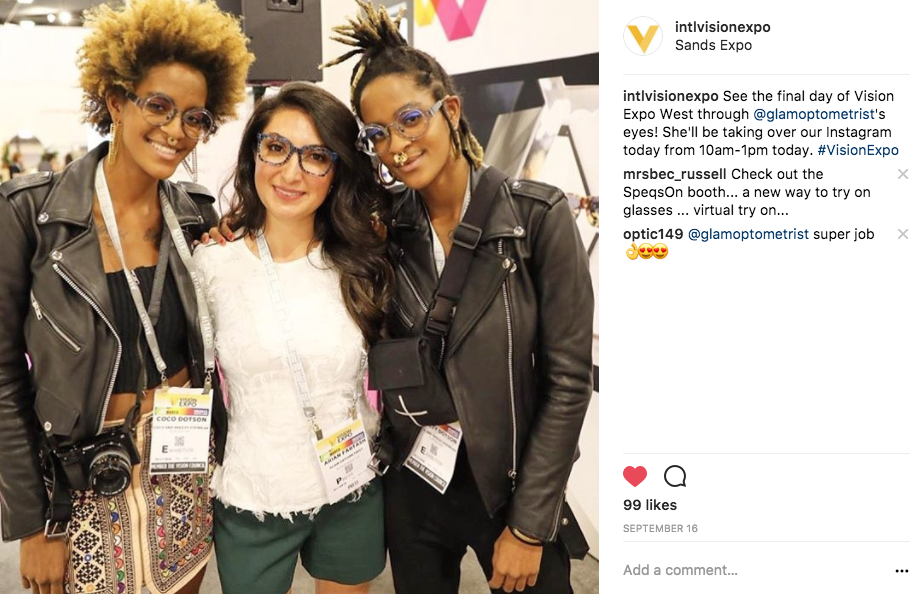 3. Teamwork makes the dream work
It's always a joy to bring the Gossip Genie team's combined efforts together at live events like Vision Expo. Through everyone's expertise, we reached over 3.4 million people through our social media posts and documented the show with over 2,500 professional photos and hours of video footage for Vision Expo marketing materials.
Check out the amazing photos from the event here and watch Keenan's extraordinary video work in this post-show video promoting Vision Expo 2018:
4. Working under pressure brings the best results
From running around to different events on the show floor to a last-minute photography job featuring Joey Fatone, I've often found that the pressure of live events always brings out amazing results. With an hour left in the show, I made Keenan's anxiety fly through the roof by asking him to create a "Thank You" video to post at the end of the show.  Despite the tight deadline and quick turnaround, Keenan knocked it out of the park with an amazing highlight video of the past three days of the show and the video ended up being one of our most engaged posts across all platforms.