Remember back in November when Gossip Genie was the recipient of a Flatout Flatbread hunger intervention? Well, Christmas came early again this year in the form of a bag of goodies from our favorite low calorie, high taste, guilt free friends at Flatout. As recognized brand advocates, Flatout asked us to create a unique recipe pairing their product with StarKist® Chunk Light Tuna. I know, a match made in lunching heaven. Obviously, before getting started, I liked StarKist® on Facebook and followed StarKist® Twitter. I know my readers already like Flatout on Facebook and follow them on Twitter.
Gladly, willingly and excitedly, I accepted the challenge and got to work.
First, I had to choose what to incorporate in my recipe and that was a no-brainer. I am a huge kale enthusiast these days, so naturally, I wanted to incorporate the super food into my recipe. I decided to replace kale with the traditional, pickles or celery you often find mixed in with tuna.
Ingredients:
1 cup of chopped kale
1 package of StarKist® Chunk Light Tuna
1 tablespoon of Hellman's Mayonnaise
1 small avocado, peeled and chopped – set aside for later
1 teaspoon of of lemon juice
1/2 cup of shredded sharp cheddar cheese
MOST IMPORTANTLY – 1 Flatout Foldit

Directions:
1. Combine the StarKist® Chunk Light, mayonnaise and kale into a medium sized mixing bowl and mix until everything is combined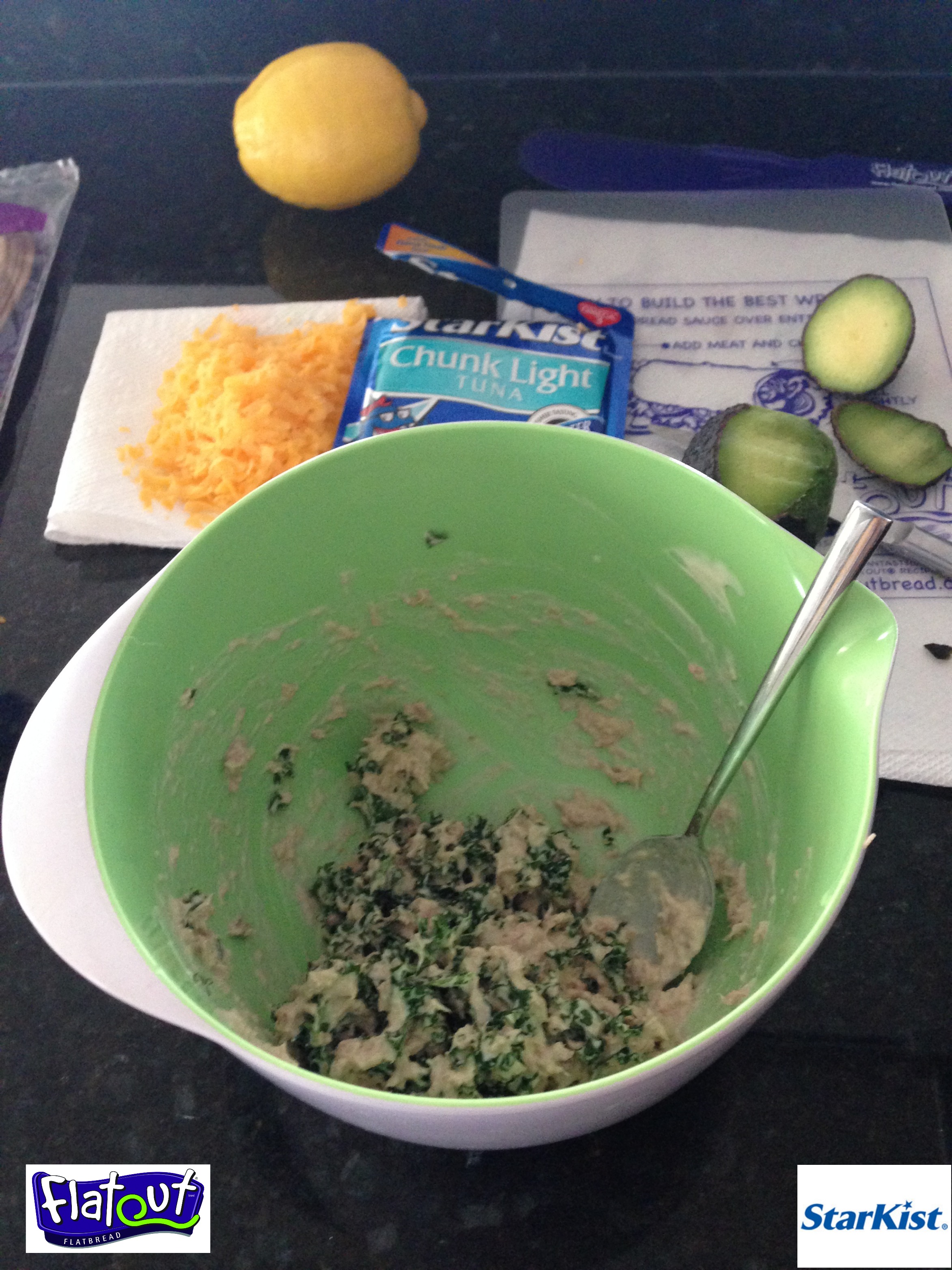 2. Scoop the tuna mixture out and spread it evenly on one side of the Flatout Foldit
3. Squeeze about a teaspoon of lemon juice on top and top with the cheddar cheese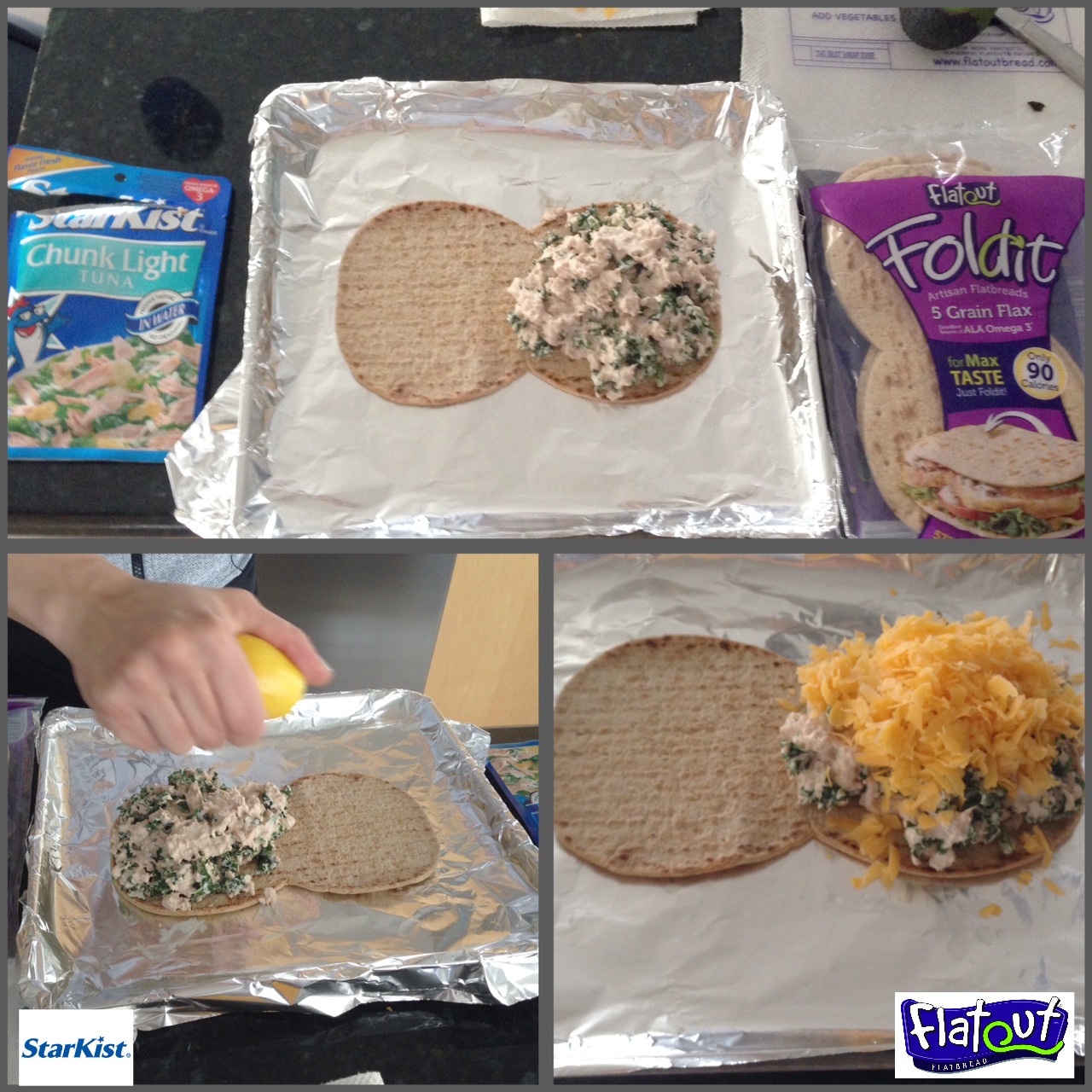 (For less mess, cover either a cookie sheet or a toaster oven pan in Reynolds wrap and place the Flatout Foldit on top. You can heat this in the oven but I prefer to use my toaster oven at 350 for about 2 minutes or until the cheese has melted.)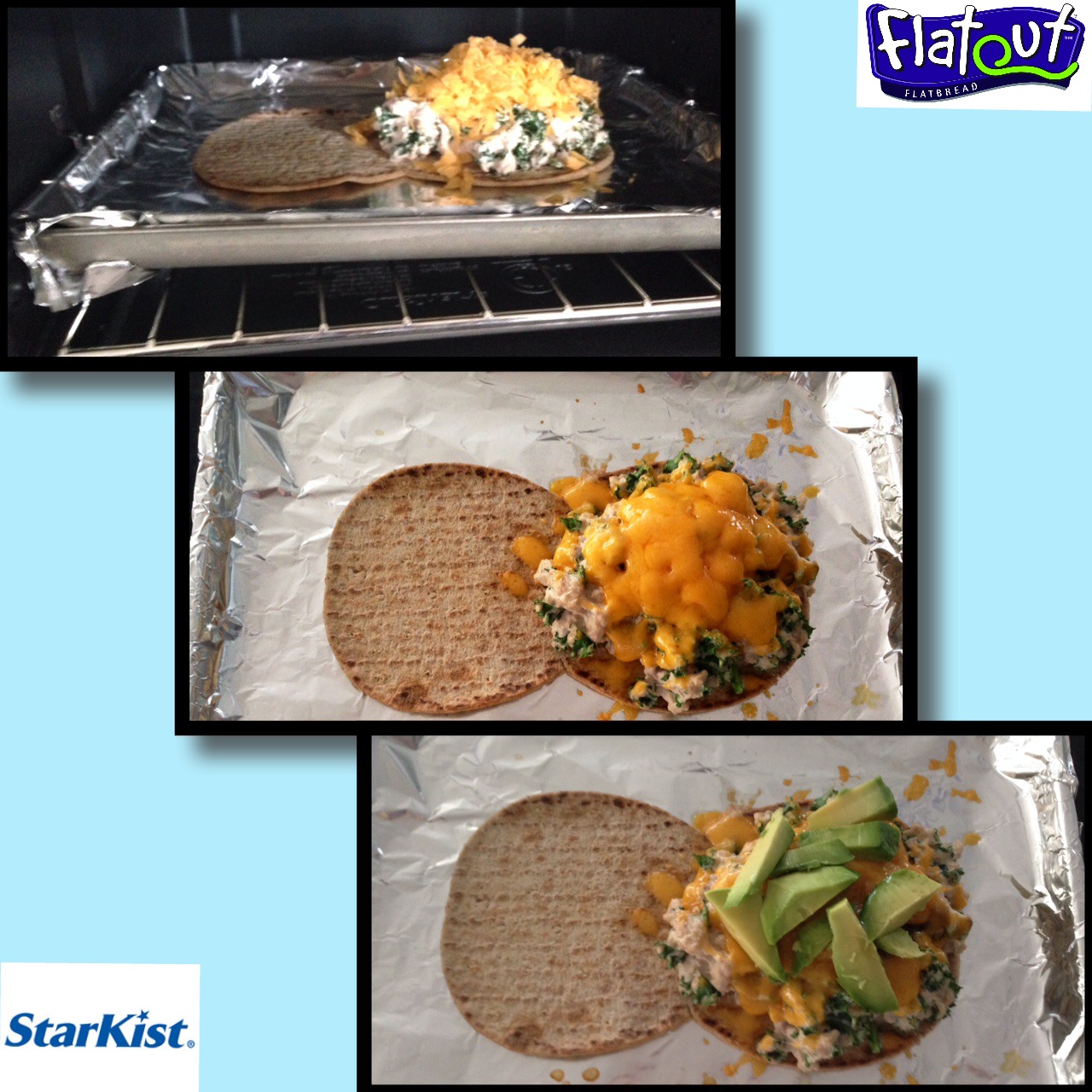 4. Top with chopped avocados and fold the Flatout Foldit over to make a delicious sandwich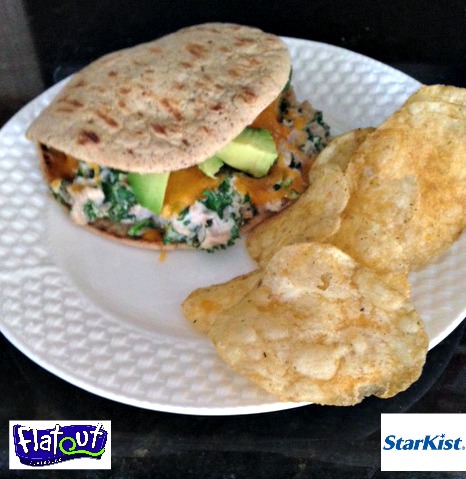 5. Enjoy!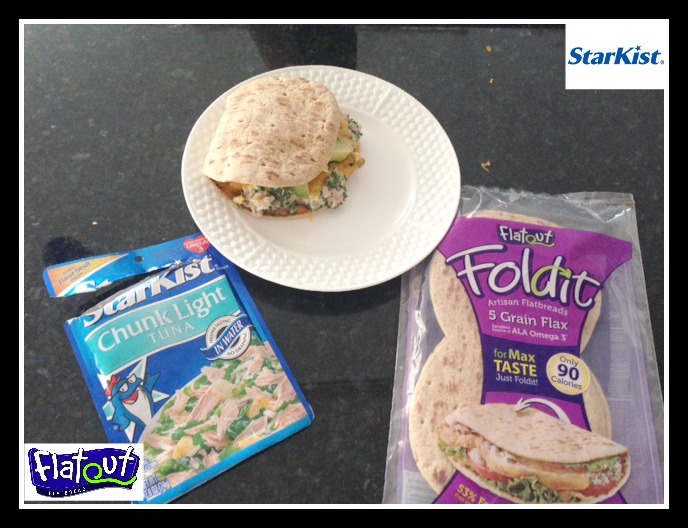 Ask us how you can win a hunger intervention for your company!