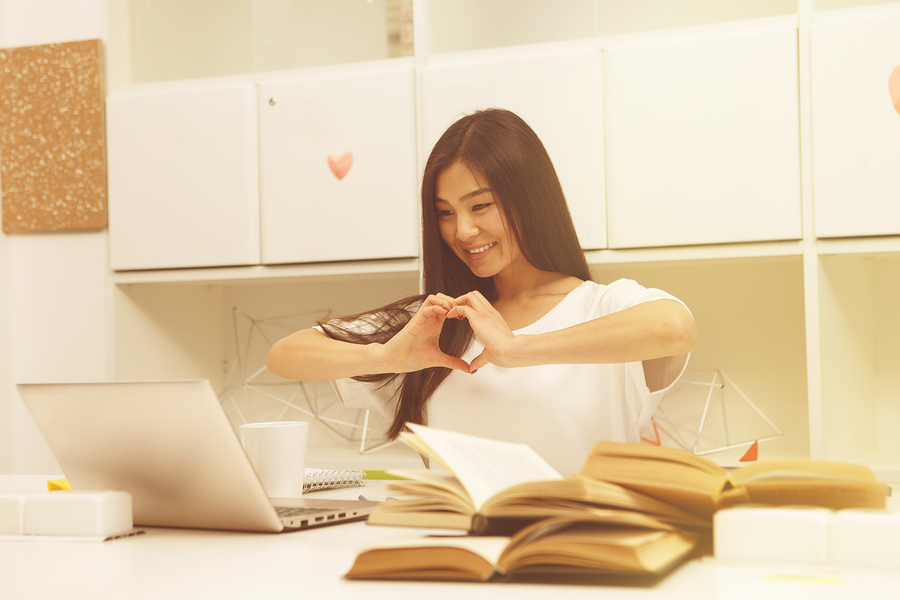 55 days, 15 hours, 32 minutes and 20 seconds – that's the amount of time I have to wait until I can (physically) see my boyfriend again. When you're in a long distance relationship, time in between visits can pass slower than a three-toed sloth but thanks to technology, there are plenty of ways to stay connected. Being that my boyfriend is from Ireland, standard texting wasn't an option for us, so I had to do some "research" to find the best methods of communication available. Some were more obvious than others; Facebook messenger, Skype and so on – but there were others, like the Kissenger, that were just downright creepy. After weeding through the muck, there were few apps (some more practical than others) that stood out the most – check out the ones that have worked best for me below. Are there any you've used that you would add to this list?
FaceTime/Skype
These two video-sharing services are the most obvious choices of the bunch. Texting is great and all, but nothing compares to seeing your SO's face when you're thousands of miles apart. While Skype offers text, voice and video, FaceTime only offers the video capability – but both are great for different reasons. If you're constantly on the go and would rather use your phone to video chat, FaceTime may be more up your alley. If you want to grab your laptop, sit back and chat, Skype is the app for you. Skype is also available on mobile but if you're like me and don't want to clog up your phone space, you can leave it on your desktop. Another cool Skype feature that I've recently discovered is that if you need to surf the web or do a little work while you chat, the video stream won't disappear into the background. Multi-tasking at its finest.
Snapchat
Everyone on God's green earth knows what Snapchat is – I mean, even my dad has it. Most people use Snapchat to send silly snaps to their friends (all hail the dog filter) or to show everyone what they're up to. When you're in a LDR, Snapchat can be super useful to send your boo little snippets of your day that may not be text-worthy. I like to send my boyfriend quick snaps when our dog is being a dingus or when grabbing our favorite take-out (Glaze Teriyaki – try it). Feeling chatty? Users also have the ability to send messages and live video chat.
WhatsApp
If you're in a trans-Atlantic LDR, pay attention to this one – it's been my life-saver over the past 2 years. WhatsApp Messenger is a mobile messaging app that allows you to exchange messages without having to pay for SMS, you just need data! WhatsApp also allows you to send each other unlimited images, video and audio media messages. Bonus: as long as you have data, you also have the ability to make phone calls through the app. My boyfriend used this many times to call his parents while he was living in Chicago.
PillowTalk
Let me start by saying that I have never, and will never, use this one but I thought that it was interesting enough to give it a shout-out. If you've lived with your SO for a while, you know that being apart can affect your sleep schedule. PillowTalk was invented for this exact reason. According to Cool Gadgets, the pillow uses sensors built into elastic bands that are then worn around the chest. The sensors record the wearer's heartbeat and sends it wirelessly to the partner's pillow in real time. Doesn't sound like the most peaceful night of sleep to me but to each their own, right?