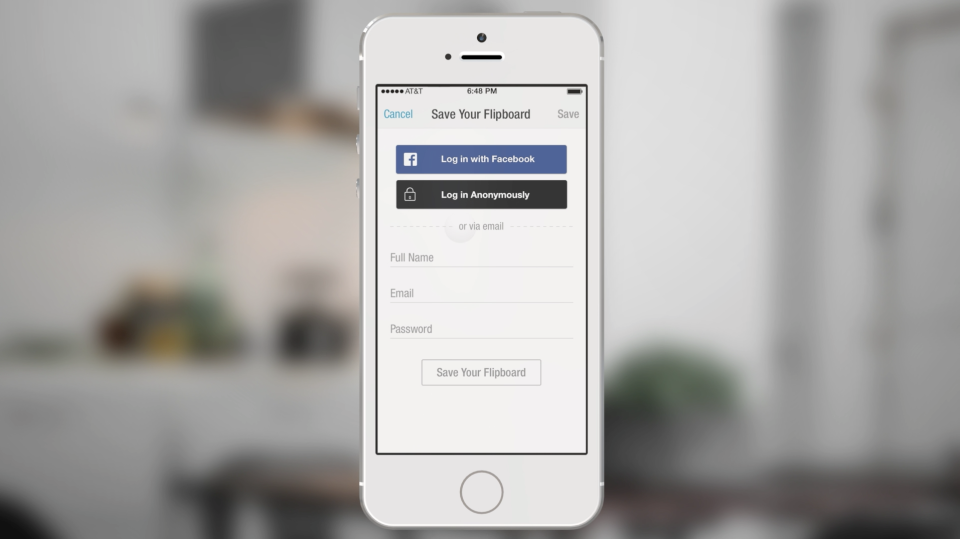 Facebook has received a lot of bashing for its data-sharing policy. I admit that there have been many occasions when I have clicked 'accept' to a Facebook app or website login via Facebook that wants to access my personal information and I haven't considered the consequences.
I know I probably should be more careful, but my need to enter that competition to win a dream vacation to New Zealand or to get a voucher for a free cup of posh coffee usually overrides my security concerns. However, I have always drawn the line at allowing an app or website to post on my Facebook timeline on my behalf.
Anyway, it looks like Facebook has finally addressed concerns about user privacy with the unveiling this week of an 'Anonymous Login'. It differs from the standard Facebook Login option because it gives people a way to try an app without sharing any of their personal Facebook data with an untrusted source.  The anonymous button is also black instead of the usual famous Facebook blue.
This move, among other new safety measures, is all part of Facebook's new mission to "put control and power back into people's hands."
It looks like Zuckerberg and co have finally accepted that they may have over-stepped the privacy mark (even though, ironically, many of its 1.3 billion users joined the channel to broadcast their private lives)  – and it's time to rebuild trust with users.
The app is still being tested with a number of developers so you probably won't see it for a couple of months but it's a promising sign for any users worried about what happens to their personal information.