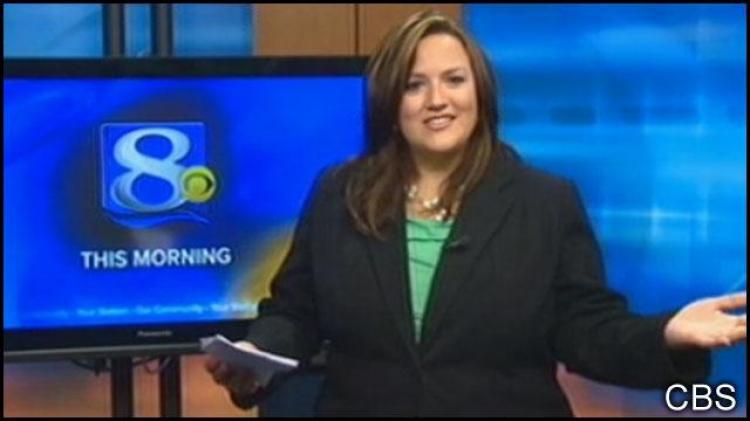 Never has the power of social media been more prevalent than in the case of Jennifer Livingston and her husband's support of her on his personal Facebook page. Livingston, a news anchor in Wisconsin, received an email from a viewer complaining about her size and how she isn't a "suitable example" for the community's younger people that see her on television. She took the air last week to defend herself after the attack on her weight.
The email went viral after her husband, a fellow anchor, posted it on his Facebook page. His Facebook posts on the subject have gotten an overwhelming response, with one post receiving over 60,000 comments.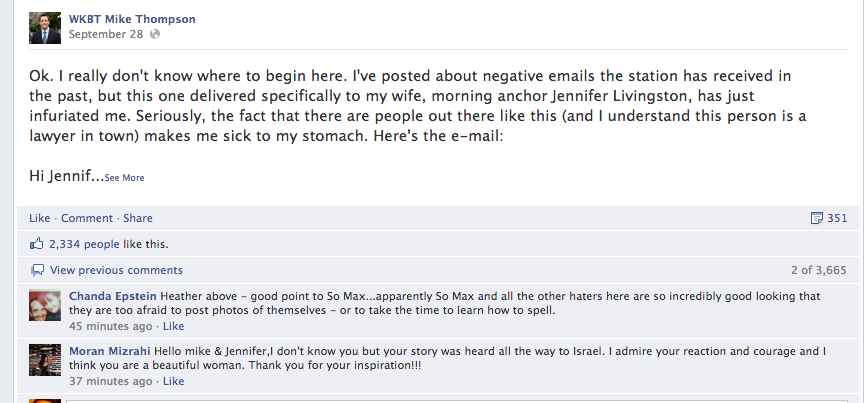 Livingston addressed the issue on-air last week and if you haven't seen it, take some time out of your day to watch her video below, as her message is an important one:
Jennifer Livingston Bullying Response
Livingston has said she has received thousands of responses on her Facebook page, thanking her for speaking out against bullies and sharing their personal experiences with her.
Since October is National Anti-Bullying Awareness Month, her message couldn't come at a more opportune time. Her message "to all of the children out there who feel lost, who are struggling with your weight, with the color of your skin, your sexual preference, your disability, even the acne on your face, listen to me right now: Do not let your self-worth be defined by bullies. Learn from my experience — that the cruel words of one are nothing compared to the shouts of many," is a timely one. And the shouts of many have poured out on social media outlets, showing their support. If nothing else, it has started a discussion. And for people who feel bullied or insecure or lost, it's encouraging to know you're not alone. If only social media could always be used in such a positive, encouraging manner, the world would be a better, more tolerant place.