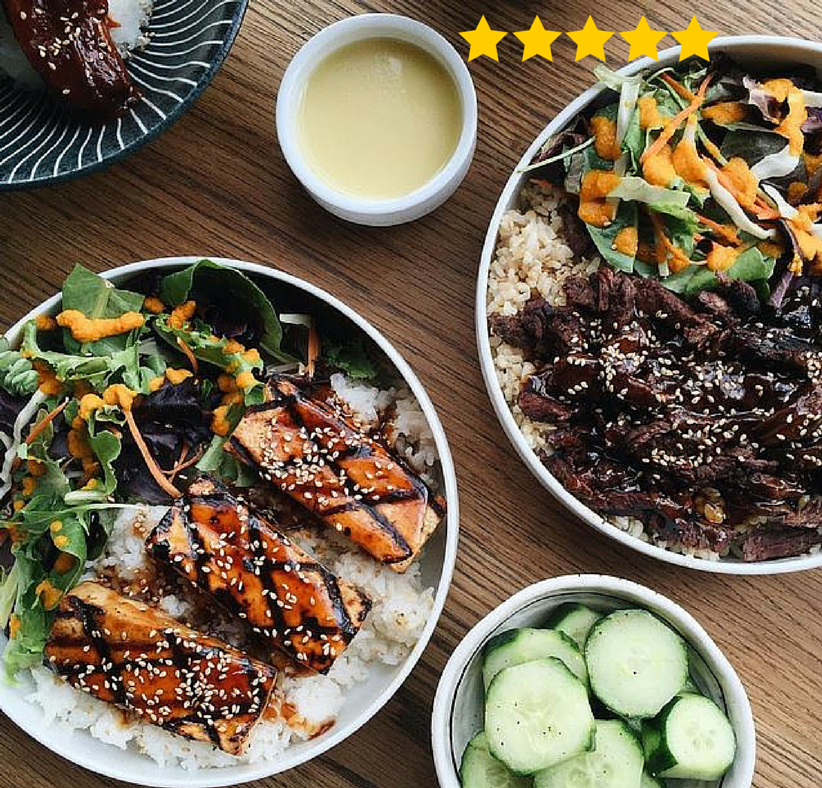 When it comes to making decisions, I'm the absolute worst. I mean, on any given day it can take me 2 hours to decide what TV show I want to watch. So it's no surprise that last Friday night my boyfriend and I found ourselves aimlessly wandering the streets of Lakeview looking for somewhere to eat. Being the picky eaters that we are, finding somewhere that we can agree on is an especially painful process. This is exactly why I love Yelp so much.
Yelp is a crowd-sourced local business review and social networking site. The site has pages devoted to individual locations, such as restaurants or salons, where users can submit a review on their products or services using a one to five star rating system. In addition to writing reviews, users can react to reviews, plan events or discuss their personal lives. As of 2015, Yelp.com has 142 million monthly visitors and 77 million reviews.*
If you didn't catch that, Yelp is perfect for anyone who has a hard time committing to well, pretty much anything. Don't know which nail salon has better service? Yelp it. Want to find the best pizza in town? Yelp it. Trying to find a new doctor? Yelp it. Yelp's slogan, "Real People. Real Reviews." basically tells you all that you need to know. With that slogan in mind, I think it's important to remember that because these are humans, like you and I, sharing their reviews – their opinions are just that, opinions. People aren't always going to like the same things or experience the same kind of service. However, if a business is plagued with 1 star reviews, in my opinion, it's best to assume that they're pretty accurate.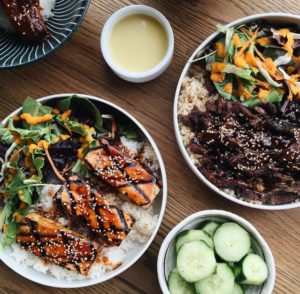 Glaze Teriyaki – Photo courtesy of @cnsherman
Aside from viewing other Yelp user's reviews, Yelp gives business owners a chance to respond to reviews, either publicly or privately. I currently oversee a Yelp account for one of my clients and find that a company's responses, to both good and bad reviews, can help shape the way other Yelp users view your business. If a person gives you a good review, thanking them is more likely to keep them coming back for more of whatever you've got. If they give a bad review, it's important to acknowledge their concerns publicly to let them, and others, know that the issue isn't being brushed under the table.
For the basic Yelp user, it showcases features such as connecting with your friends (or others whose reviews you find useful), sharing photos, marking others reviews as "funny, cool or useful," responding to other users reviews, making reservations, checking in at a location, ordering and having food delivered, scheduling appointments, ordering flowers, you get the gist. On top of all of that, you're also able to connect to Facebook and Twitter so you can share your reviews there as well. Did I mention that Yelp has an app for iOS and Android too?
You're probably wondering what food I ended up using Yelp to find on Friday night. We had our heart (halfway) set on a little Mediterranean spot on Broadway but I ended up running into an old coworker who had just come from Glaze Teriyaki Grill. She recommended we try it out but I was still persistent about the other place, thanks to their 4.5 star Yelp review. After Yelping Glaze, I instantly changed my mind, we decided on Glaze and I couldn't be happier that we did (thanks, Carina!). Cute interior, great food and the most amazing staff to boot! It's safe to say that we've found our new regular spot. Which reminds me, I still have to go give them the 5 stars they so fabulously deserve.
Next time you're in a bind about which business is better, from bars, to drive-thrus, to law offices (yes, you can review those too!), just follow the stars, they'll (hardly) lead you astray. Don't forget to help your fellow indecisive Yelpers out either, leave those reviews like it's your job.
*Info taken straight from the source – Yelp.com.