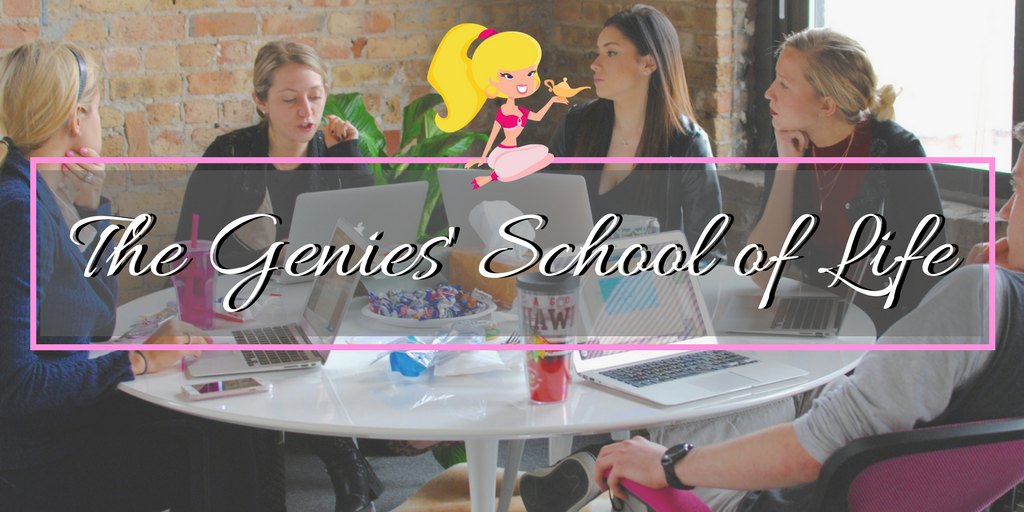 When I walked into Gossip Genie on my first day nearly 7 months ago, I had no idea what kind of crazy adventure I was getting myself into. With very little experience in the social media world prior to starting,  I knew that in order to succeed I had an interesting and unique challenge ahead. Little did I know, my journey to becoming a Genie would be more than just learning the ins and outs of social media, but it also meant that I was enrolled in The Genies' School of Life.
From the beginning, the Genies have all helped me learn and grow in their own ways. Collectively, they've taught me things about life that I would never be exposed to without being thrown head first into such a dynamic work environment. I'm beyond grateful for the professional tools they've instilled me with, but these three 'Genie School' life lessons are things that will stay with me forever.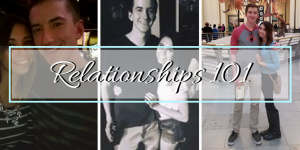 Being a guy in an office that is majority women offers some unique perspectives on life, especially in the relationship advice department. Being fairly new to the relationship thing, I definitely stumbled over some of the no-brainers that come with being a couple. The Genies have, more than once, used some tough love to help whip me into shape about everything from buying flowers to surprising your significant other. They aren't afraid to tell you when you're wrong, and that's translated into a stronger relationship between my girlfriend and me.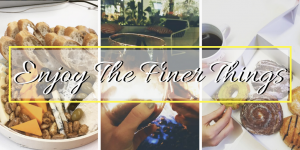 Before starting at Gossip Genie, my idea of 'treat yourself' was going to Taco Bell. To be honest, it still is, but the Genies have slowly opened up a world of new experiences that have helped me redefine what it means to actually treat yourself. It's become a daily occurrence for the Genies to introduce me to a new thing to enjoy. Whether it's an artisanal cheese spread, wine tasting, or finally eating those donuts everyone talks about, the Genies never fail in showing me things that my normal routine kept me away from. I've come to appreciate how much they try to expose me to the finer things in life, and I'm always excited to see what the next day at Gossip Genie has in store for me.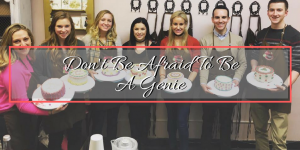 I won't lie, it was a little hard for me to get over telling people I worked for a company called Gossip Genie. Not because I was embarrassed by the name but because who I was when I started was the farthest thing from a 'Genie.' For the first month or so, I really struggled at embracing the unique dynamic our office had. It was hard to relate to celebrity gossip, skin care tips, and many of the more feminine things that came up. As most typical males would act in that kind of situation, I shied away from those topics and was a lot less involved in the office than I should've been. I knew something needed to change, so I slowly started to embrace my inner Genie. Looking back, the day I stopped being afraid of being a Genie was by far one of my most important days at Gossip Genie and one that allowed me to grow more in and out of the company.
Seven months ago, I would've never pictured myself decorating cakes, but it was actually a lot of fun. Seven months ago, I never would've thought I would know what my favorite wine is; turns out it's riesling. Seven months ago, I never would've thought a group of strangers could have such an impact on how I view the world around me. Seven months ago, I never would've imagined I would be a Genie.
'The Genies' School of Life' isn't a place where you just get a diploma one day, it's a constantly changing way of life. The last seven months have been an experience that I wouldn't trade for anything, and after accepting a full-time position here last week, Gossip Genie is where I am proud to continue to learn and grow. I would like to extend a huge thank you to my teachers and fellow co-workers, and I'm excited to see what adventure Gossip Genie takes me on next!