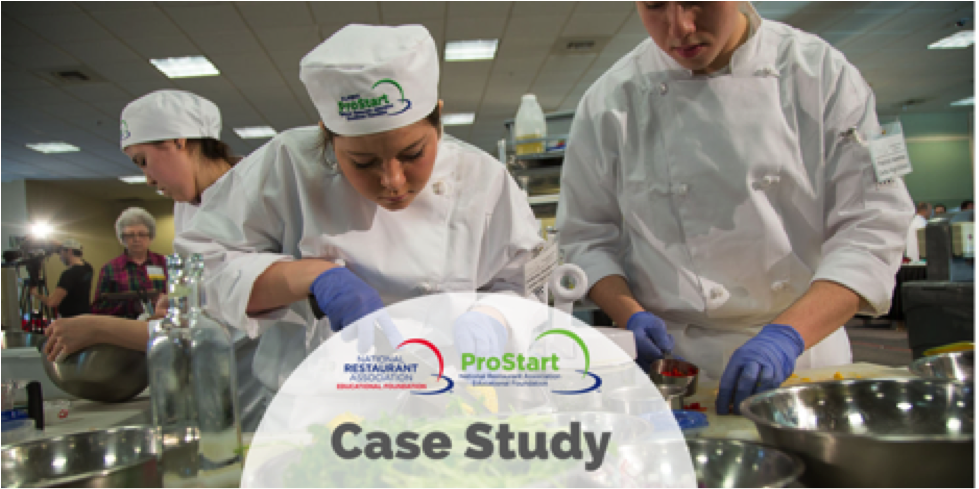 The National Restaurant Association Educational Foundation (NRAEF) is the philanthropic foundation of the National Restaurant Association. The NRAEF impacts the prosperity of the restaurant industry by attracting talent, developing a stronger workforce & building the next generation of leaders. The NRAEF's ProStart program is a national CTE program for high school students that develops the best and brightest talent into tomorrow's industry leaders through the development of culinary and management skills. ProStart reaches more than 95,000 students at 1,900 high schools in 49 states, Guam and U.S. military bases, at home and abroad.
 Goal
Create an increased social presence for NRAEF and ProStart to allow for a greater platform to showcase NRAEF and ProStart initiatives and create an integrated channel for students, educators, sponsors, and fans to connect.
 Strategy
Gossip Genie implemented a strategic social media marketing campaign in 2014 to grow the National Restaurant Association Educational Foundation's social channels, including Facebook and Twitter for both NRAEF and ProStart, a ProStart Instagram account, and an NRAEF Tumblr blog. A targeted Facebook ad campaign was initiated to gain quality fans for both NRAEF and ProStart pages and more time was spent on Twitter to attract new followers and engage with our audience. As Instagram is the fastest growing social network among our target audience, Gossip Genie created an account for its ProStart Program in 2014 to act as a vehicle to feature students and educators in the ProStart classroom and interact with their photos and content on a more personal level.
Results
With a strategic ad campaign and increased exposure, the NRAEF Facebook page has seen a 651% growth rate and the ProStart Facebook page has grown at a rate of 166%. NRAEF and ProStart Twitter accounts have seen growth rates of 50% and 23%, respectively, over the course of 2014 due to increased interactions and frequency of tweets. ProStart's Instagram has seen a 530% growth rate throughout 2014, becoming the main place to feature students and educators in the ProStart classroom. The Tumblr blog has also seen immense growth in 2014, acting as a channel to feature original content and guest blog posts from sponsors, industry professionals, and celebrity chefs such as Robert Irvine.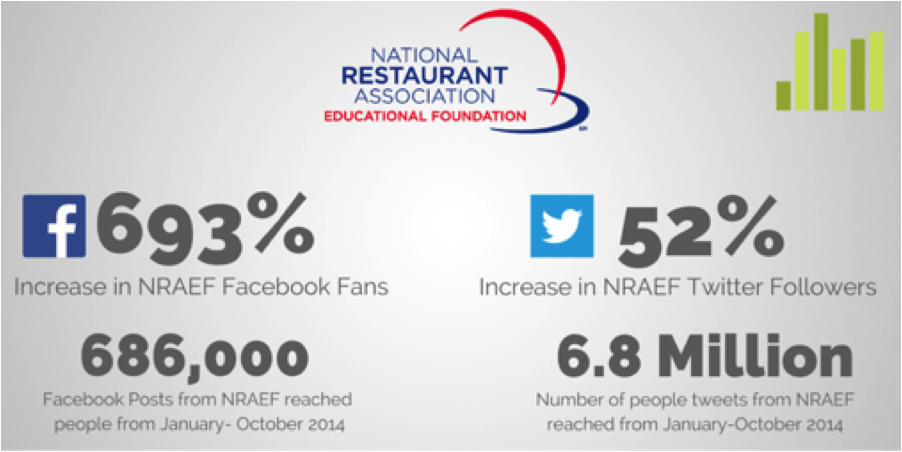 The exponential growth over the year has allowed for an increased and active audience for NRAEF to showcase its restaurant industry workforce research, as well as other high-profile initiatives. It has allowed ProStart to increase its interactions with current students and alumni, especially surrounding its national competition, the 2014 National ProStart Invitational.  The rapid growth of these social networks also provides a larger platform to highlight major donors and sponsors of NRAEF.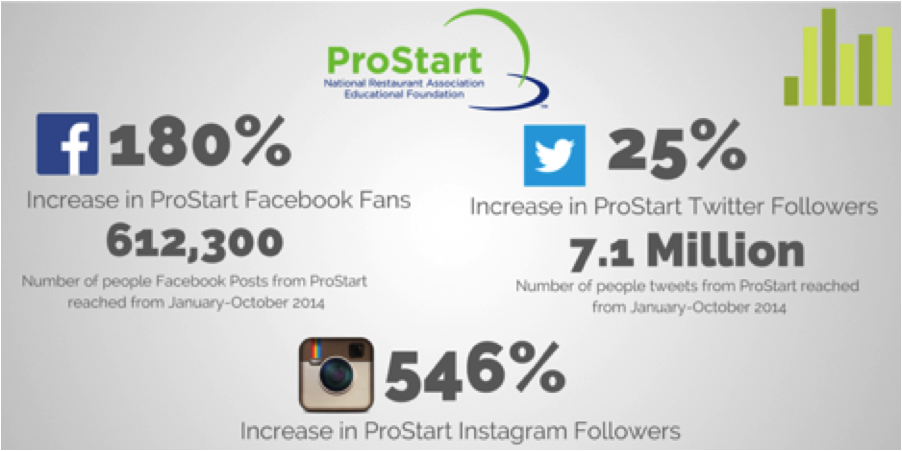 With an increased presence and sizable growth rate in 2014, NAEF social media channels have become a hub for restaurant and foodservice industry professionals to learn, interact, and share in the social space.