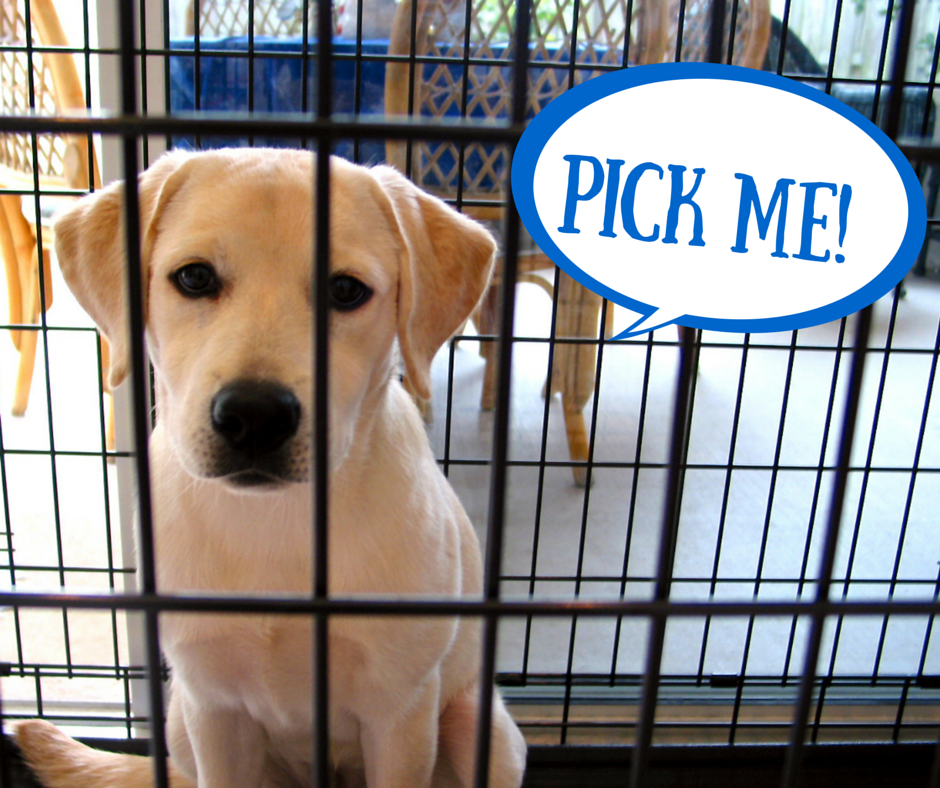 07 Jul

Social Media Gives Shelter Dogs a New Leash on Life

If you have a TV, you've probably seen Sarah Mclachlan's ASPCA commercial at least 14 times (minimum). I've been told multiple times by multiple people that my Facebook profile is comparable to those commercials. Some might take that as an insult but I like to think of it as a compliment. I mean, we can pretty much do just about anything with social media these days so if you have the chance to help do something good, why wouldn't you?!

In recent years, laws have been put into place in many states not only to regulate the commercial breeding industry but also to completely ban puppy mills. Due to laws of this nature, the popularity of adopting/rescuing dogs has grown tremendously. Shelters are full to the brim, many times having to turn animals away because there's no room. So where does social media come into play and how does it help?

Facebook, Twitter, and even Instagram have proven to be great outlets for animal shelters and organizations seeking help with dog rescue, fostering, adoption and medical funding. These social media platforms allow them to reach a high volume of people, not only in the direct vicinity, but all over the world with just a few clicks of a mouse. Shelters are able to share photos and videos of the dogs that they have available for adoption or use hashtags such as #adoptdontshop, which helps decrease the time that animals are stuck in the shelter.

Being the dog lover that I am, two of my all-time favorite organizations have to do with dog rescue/awareness (duh). Check them out below and see a few ways that they're using social media to garner attention and support their individual causes on a constant, and almost overwhelming, basis.

Trio Animal Foundation (TAF) is a charitable organization that assists shelters, rescues and individuals by paying the medical bills of homeless pets. TAF also promotes adoption and responsible pet ownership, including spay and neutering.
TAF uses social media to connect with fellow animal lovers on a raw, real and emotional level. They use photos and tell stories without holding back, allowing the audience to feel connected to the animal and their journey. The use of visuals (photo and video) has proven to have higher levels of engagement than posts with plain text.
TAF is quick to respond to follower's questions and comments which is critical in not only gaining followers but also maintaining the ones that they already have. This level of rapport creates a unique bond, creating lifelong supporters of the organization and their mission.
Although TAF is Chicago based, they've been able to use Facebook and Twitter to reach animal lovers all over the country. Because medical funding is such a large part of their organization, this is extremely important. They have been able to raise more money for the animals in shorter periods of time due to the large reach.

Pinups for Pitbulls, Inc. (PFOB) is a not-for-profit organization whose mission is to educate people about the history, temperament, and plight of the pit bull-type dog; raising awareness to rally against Breed Specific Legislation (BSL) and Breed Discriminatory Laws (BDL).
Not only does PFPB use social media to educate on pit-bull-type dogs, they also use their platform to share posts about dogs who are in urgent need of a home. Because their following is so large (462k Facebook fans!), they have a high success rate of finding help for the dogs that they post about.
Like TAF, Pinups for Pitbulls is very active with their fan-base, making it easier for followers to feel a connection with the organization. This increases the amount of shares that their posts receive, making their organization noticeably more visible across the web and the country.

Its easy to look back even 10 years and see the impact that social media has made in the world. I bet no one ever thought that they'd be able to help save dogs just by sitting on their computer. Crazy, right? The next time you see someone sharing a post about an animal that needs help, instead of scrolling past it, take a minute and think about hitting the 'share' button instead. Who knows, your share just might help that dog find his furrever home.