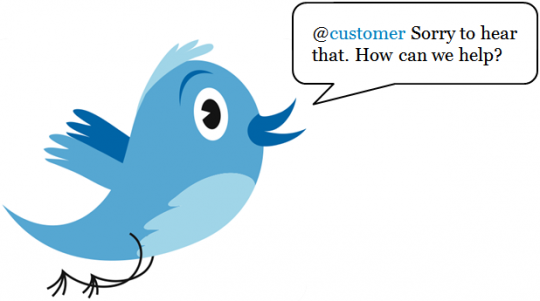 I recently had disappointing customer service experiences when communicating with two hotels via social media. My parents were visiting Chicago and I wanted to plan some fun things to do.
I sent Facebook messages to the hotels basically asking if I can give them my money. I wanted to reserve a table at one hotel's rooftop restaurant and to find out about spa days at another hotel. The former told me to contact another email address and the latter asked me what date I was looking at and then failed to respond when I gave them the date. It meant we booked with other places instead.
I was surprised by this experience. Both hotels have a fantastic social media presence in other ways; sharing eye-catching, engaging content on a daily basis. Yet, they didn't seem to understand the importance of customer service too by failing to respond to users' comments and private messages in a timely manner.
At Gossip Genie, we're very focused on using social media to generate sales for clients. If I was managing the social media accounts for those hotels, I'd make sure prospect customers were made to feel important and were given all of the information that they needed to hopefully secure a booking.
Current and prospect customers are increasingly using social media to communicate with brands and it's now at the point where if a company doesn't respond, they will have a black mark against them – make sure that's not your company!