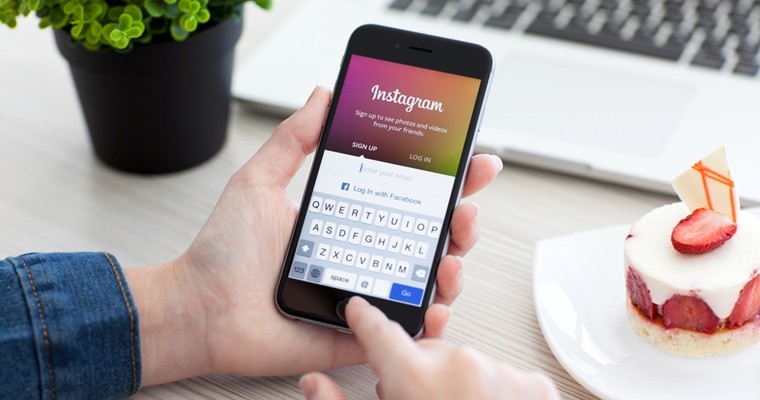 If you're starting to detect Facebook vibes coming from Instagram lately, you're not the only one. Algorithm changes to both platforms that have taken effect, and have left some users scratching their heads, powerless as engagement and reach decline rapidly. You may be wondering, "can we ever win?!" As frustrating as it seems, there are a few ways to beat these new algorithm changes. The genies are here to show you how.
Engagement – where? 👀
Problem: Like + comment levels are plummeting
Solution:
Did you spend ages crafting your latest post? Caption on point, paired with a perfectly picturesque photo? Great! Unfortunately, Instagram now releases your content to just 10% of your followers to start. If those 10 % double-tap your donut pic to death, then congratulations, the other 90% will magically find your picture in their feed. If engagement is poor from the beginning, chances are it'll stay that way unless you intervene.
First of all, if you can add a location tag to your photos 📍, do so. This increases the chance that your post will emerge in the explore tab and be pushed to followers outside your current audience. Another tip is to explicitly fish for engagement in your copy. "Double-tap if you think pufferfish are the coolest animal, land or sea" is just one example that popped into my head. Ask your audience to engage, and they often will.
Get Talking 💬
Problem: Emojis and short comments no longer count
Solution:
Gone are the days that users could hack their way to the top using comment pods – groups of followers that leave short comments in bulk like "nice pic" and "cute post" in order to boost reach. Now, Instagram has apparently implemented a strict 4-word comment policy. Simply put, only comments that are longer than 4 words will count as post engagement. While this seems a little unfair (I often leave a 😍 emoji on my friends' posts to show genuine love), you can get around with some carefully crafted copy. Next post, try this: "In four words or more, tell us why you love ____ below. We can't wait to read your answers!"
One more tip: try responding to comments within an hour of recieving them. Word on the street says that this is an easy way to generate higher engagment rates, and that Instagram rewards accounts that reply to their fans quickly.
#HashtagHeadache 🤕
Problem: Hashtags in comments no longer show up in the explore tab
Solution:
Rumor has it, what used to be a hack to keep posts cleaner and the feed shorter for followers now results in low reach and hidden posts. Instead of concealing hashtags in the first comment of your photos, select strong ones that are highly relevant to your brand and the content you are producing. Add them directly to your caption like we've done below👇. Switch them up for each post depending on the subject, and never use the fully allotted 30 hashtags. You may get shadowbanned. And now that users can follow hashtags, you'll get a lot of fresh eyes on your content if you keep them short, sweet, and relevant.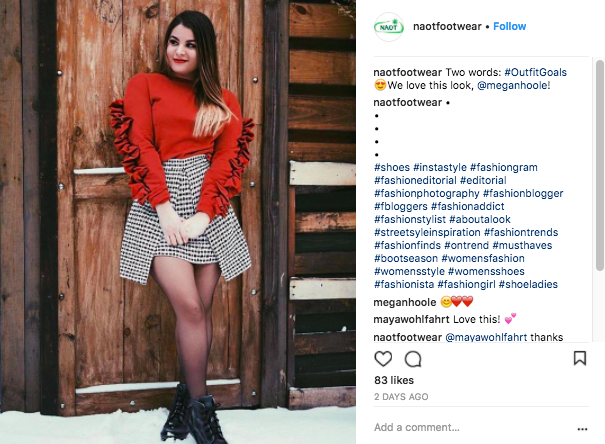 Story Time 📚
Problem: Followers aren't interacting with me like they used to
Solution:
The new algorithm LOVES stories. Brands that are the most active in this space stay on the top of their follower's minds (and feed – literally). You might notice as you scroll Instagram, stories pop up every so often between posts, with previews that tempt you to tap tap tap!
If you're stressed about this increase in work, don't fret! Think of them as enhancements to your regularly posted content. Take that day's subject and expand on it in your story. Ask a simple question via poll, add some GIFS (new to Instagram), or host a Live story and give fans a behind-the-scenes look at your products. Stories are just one more level of fan interaction that your brand cannot afford to overlook.
Notice Me 🔔
Problem: Followers that WANT to see your updates don't see them
Solution:
We certainly can't expect that our followers want to see every single piece of content we post without fail, right? Wrong! Believe it or not, if you understand your audience and produce quality content, many loyal fans will want to see it all. Case and point, I love #foodporn so much, I check @BuzzfeedFood daily just to watch their short clips and imagine I'm eating them.
The simplest way to help these loyalists see your posts is to remind them of post notifications. It's the option you get when you tap the … in the corner of any Instagram profile. Once those are switched on, that follower will be notified whenever you post! Can you realistically expect 50, 40, 30% of your followers to do this? Heck no. But getting even a handful of fans to select this option can help when you're experiencing engagement drought. Dedicate one IG Story this week to reminding your followers to turn on post notifications for your account. We dare ya!
Did we miss any Instagram algorithm tips, tricks or hacks? Let us know in the comments below!