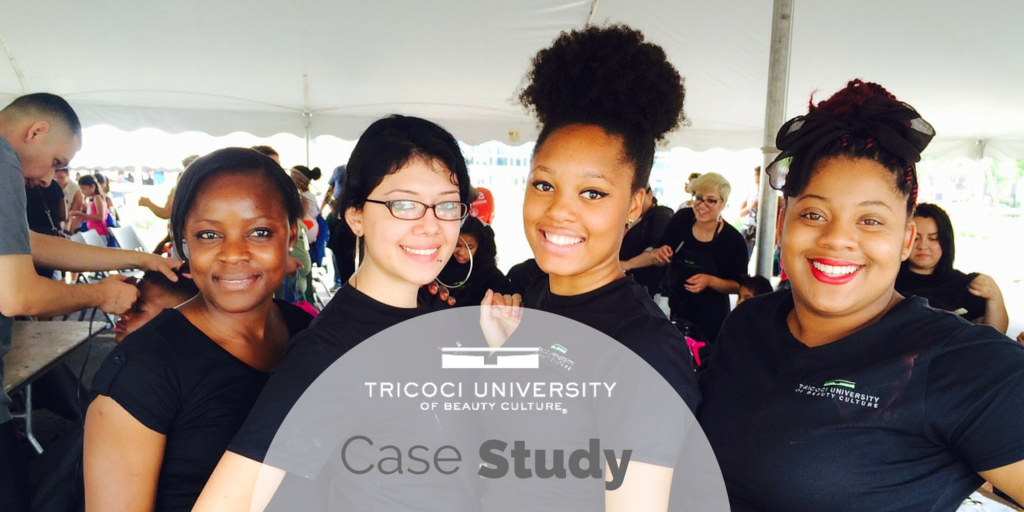 Tricoci University of Beauty Culture (TUBC) was founded in 2004 by beauty industry legend Mario Tricoci. To date, TUBC has ten campuses that can be found throughout Illinois and Indiana. This renowned beauty school introduces fresh and innovative beauty school curriculums, providing students with advanced technical skills, ethics, professionalism and leadership values.
Goal
Utilize Twitter to seek out potential students for their cosmetology and esthetics program.
Strategy
Gossip Genie geotargeted individual Twitter users within 30 miles of each campus location using keywords and phrases related to education, beauty school and TUBC-specific programs. By creating and monitoring Twitter streams, Gossip Genie was able to pinpoint individuals who would be likely to enroll with one of TUBC's ten campuses, in an effort to increase overall sales. Through the use of Facebook advertisements, Gossip Genie successfully generated student leads by targeting a specific audience located near their campuses. Gossip Genie also focused on communication with current students and alumni to enhance relationships and used Twitter to seek out potential salon and health/beauty partnerships to increase student placement rates after graduation.
Results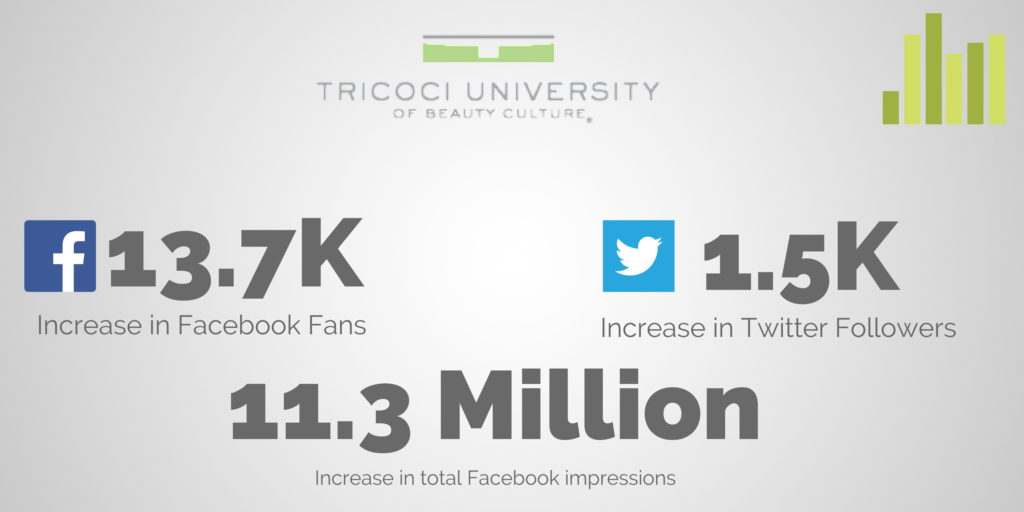 In five months, a total of 48 salons and health and beauty professionals expressed interest in TUBC's Salon Corps Program because of our outreach efforts. From when Gossip Genie started in October 2012 to present time [2014], there were 94 social leads from potential students interested in attending TUBC. In 2014 alone, Gossip Genie was able to gain 10 to 20 leads per month. A total of twenty-seven students enrolled in TUBC because of Gossip Genie's social media outreach, generating $547,000 in revenue for TUBC.