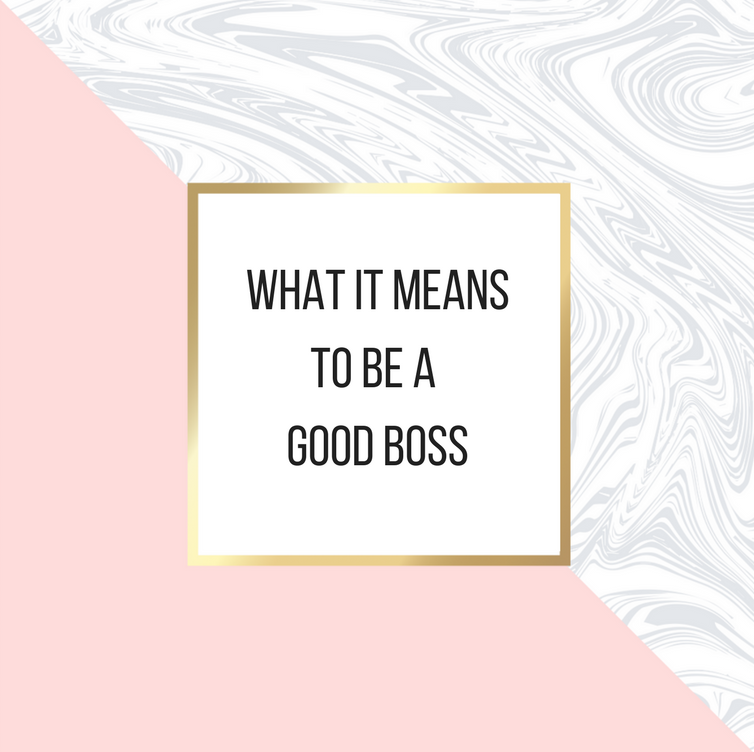 09 Dec

Wear Your Crown Like a Boss

Everyone has a different opinion about what constitutes a "great boss." When asked what makes a great boss people will throw out characteristic traits: Positive. Honest. Communicative. Hard working. And to be honest, they're all pretty generic. Of course employees want their boss to hold these characteristics — but to be a truly great boss, in my opinion, goes beyond that.

Truly amazing bosses lead. They're personable. They inspire. They mentor. They draw the best from each individual on their team. They're humble and give credit where credit is due. They are human and aren't afraid to show it. They are who they are all of the time. They're passionate and this makes everyone else want to be part of their team. Through their actions and dedication, they show the way.

Recently, our boss Jacqui posted a blog about Being a Boss. In the article she says, "Being a boss is defined by the person in the role and not the title" and we couldn't agree more. Let me just explain a little bit about our boss, Jacqui. She is an entrepreneur, she is a wife, a mommy of two (both two and under), a good friend, family member, and host — and still shows up to work attentive and on top of her game. She is the definition of a BOSS WOMAN.

The Genies are fortunate to work for such an amazing boss like Jacqui. Our words won't do her justice, but we thought we would attempt to explain what we love about her anyway (that's what us social media managers do, after all).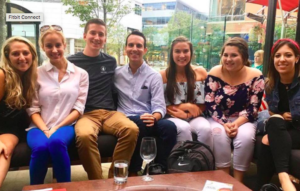 Here is what the team has to say about Jacqui!
"From my days as a driving range attendant at a country club to working behind the counter in retail, I've experienced every type of boss imaginable. None have ever compared to Jacqui. Each and every day, Jacqui goes above and beyond to ensure we have the tools and skills to succeed. If we don't, she is always ready to help guide us in the right direction. I owe a lot of my professional growth to her contagious confidence and drive to make Gossip Genie as good as it can be."
– Keenan
"There are so many qualities about Jacqui that make her the best boss. I think that what it comes down to is the level of trust, openness, and respect she gives all of us. Jacqui actually CARES about you, genuinely. In the interview process, she goes so far to say, "The genies are like a little family" and she actually means it. She emphasizes a work-life balance and makes sure everyone feels welcome and has a "seat at the table." She empowers everyone around her and has this quality about her, where everyone looks to her for guidance and reassurance. Jacqui will go to hell and back for the Genies — which makes you want to do your job even better, just to make her proud."
– Janelle
"There are so many reasons why I love having Jacqui as a boss. For starters, she is kind, supportive, generous and funny– but that's really just scratching the surface. The thing I appreciate most about working for Jacqui is that she believes in me more than any colleague ever has. Her complete and total faith in me not only shines through in client meetings, but in the way that she truly values my opinion and honest feedback. She sets a HIGH standard for my work and therefore, I am always pushing myself to be better so I can make her proud. And when difficult situations arise with clients, she absolutely always has my back. I tear up thinking about how lucky I am to work for Jacqui. I have learned so much from her grittiness, resilience, and ability to think 30 steps ahead. I am constantly amazed by her ability to handle everything  on her plate. There is no one else like her!"
– Taryn
"One amazing quality that stood out to me very soon after I began working for Jacqui was her genuine effort to get to know each and every one of her employees as people, outside of just their role at work. I haven't had many bosses that I felt really took the time to understand my personality or get to know me like Jacqui has.  Her door is always open, and she sits down with us daily at lunch, asks us about our families, our hobbies, our weekend plans, etc. To me, this goes a long way to demonstrate Jacqui's level of respect for us. She puts a lot of trust in the people that work for her, and as a GG team member, I appreciate this immensely. It motivates me to make her proud and to continue to achieve. All of these characteristics ultimately feed into Jacqui's biggest strength as an employer: she encourages healthy work dynamics among her employees. I don't view my team as competition, but rather as teammates to support, draw inspiration from, and ask for help when I need it. To me, this creates a team that thrives and innovates, rather than one that sucks energy from one another and generates toxicity. I feel like I can be my authentic self every day at work, and that I am appreciated and valued for it, due to the culture that Jacqui has fostered at Gossip Genie."
– Lizz
"In the few short months I have worked with Jacqui she has provided me and the rest of the team with the tools necessary to excel. Without much experience or education, she hired me on and through her coaching I have learned more at Gossip Genie than I ever have at previous jobs. I can't thank her enough for her guidance these past few months and for taking a chance on hiring me."
– Violet
"A good boss provides you support and guidance yet gives you room to make mistakes. A good boss inspires you and pushes your limits beyond what you think you may be capable of. A good boss makes you want to push the boundaries of the company you work for and the opportunities that are available to you as an employee. A great boss does all of those things. Thanks, Jacqui, for being a great boss. Beyond employing me and allowing me to work in a job that I love, you have given me a voice when I needed one, guidance when I've been lost, and friendship when I've needed someone to lean on; invaluable things that can't be measured by your performance as a boss but only by your character and generosity as a person."
– Anthony
Jacqui will walk out of the room, but not before she leaves a little glitter on the way out. Bosses boss. Leaders lead. We're lucky to have the latter. We love you, Jacqui.