30 Jul

Wearable Technology

A trend that has been piquing my interest lately has been wearable technology. Working in social media has sparked my love for all things technology related. But throw fashion into the mix and I'm practically sold. We've seen wearable technology everywhere with Apple watches, Tory Burch Fitbits, Diane Von Furstenberg Google Glasses and many more.

Seeing how technology and social media has progressed, I only see this trend continuing to grow as time goes on. That being said, I decided to jump on the bandwagon and purchase my first tech piece, a Rebecca Minkoff Notification Bracelet.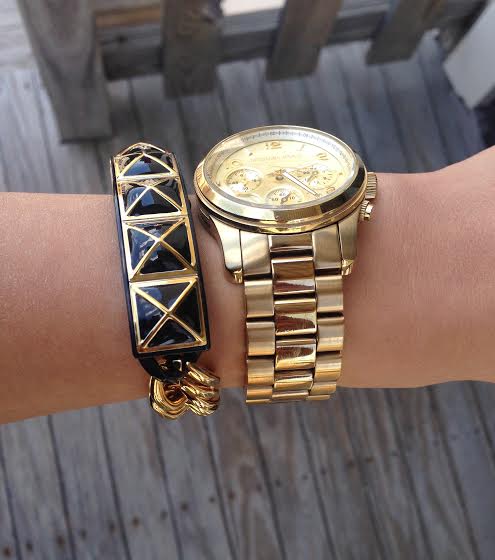 The concept of the bracelet is simple. Wear it on your wrist, stacked with your favorite pieces, and whenever you receive an important phone call or text, it'll discreetly vibrate. Now how does the bracelet know when to vibrate and for whom? With the beautiful technology of bluetooth and a phone app.
Once you purchase the bracelet, you are instructed to download the Rebecca Minkoff app which will sync up with your contacts. From there, you can choose who you want to have in your "inner circle" to receive notifications from.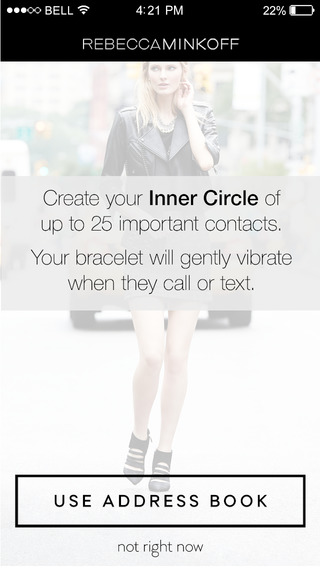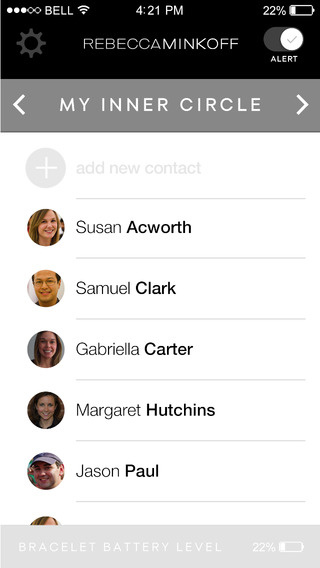 I think this is genius because Rebecca Minkoff is a designer who truly knows how social media and technology are influencing everyday life. Not only has she tapped into her consumer, but she is capitalizing on her audience's technology habits. In an interview with CNBC she states, "Our consumer has her phone in her hand all the time. She's in touch with technology. It would only make sense for us to communicate to her in a way she receives information." Again…genius.
When I first purchased this bracelet, I thought I would be able to sync my social media profiles and receive those notifications. Unfortunately I was mistaken, but I am still in love with how it looks and the idea of not always having to check my phone every time it vibrates for those annoying banner notifications. I also don't always have to have my phone out, but still know when an important call or message is coming in.
However, over time I do believe that wearable technology will start to incorporate social media profiles. Social media is an industry that was barely around 10 years ago. Now it is an integral part of businesses and contains valuable information such as analytics and countless data. It's only a matter of time until we will be able to check our Facebook messages on a bracelet or necklace.