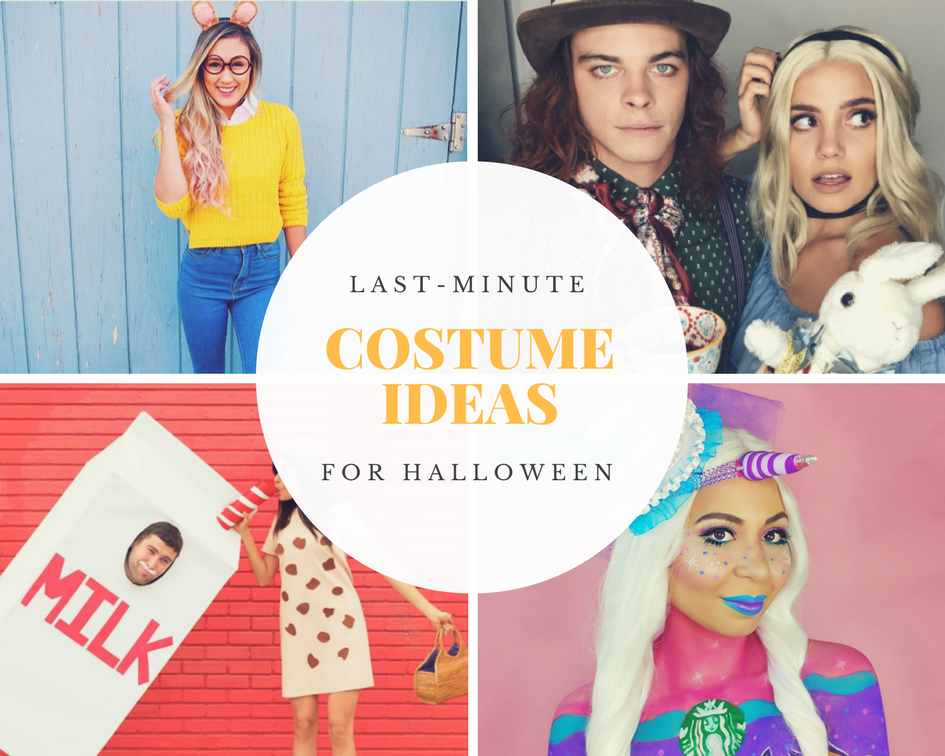 "I will never be bored as long as there's Halloween"
– Shoshanna, Girls
The witching hour is almost upon us! Besides being my personal favorite holiday, Halloween is prime-time grind-time for anyone in the social media space. This month, creepy costumes, spoopy memes, and chilling recipes have been overflowing from every corner of the internet. Creativity is at its peak during October, and we can't help but get a little excited.
Because the genies are still panicking over what we'll rock on the trick-or-treat block this year, here's a look at some of the costumes that made us stop scrolling and take a second look.
1. Pennywise
Prepare yourself: every man, woman, and child will be dressed as Pennywise from IT. That shouldn't bother you too much – unless you have coulrophobia. Get the look here.
2. Coraline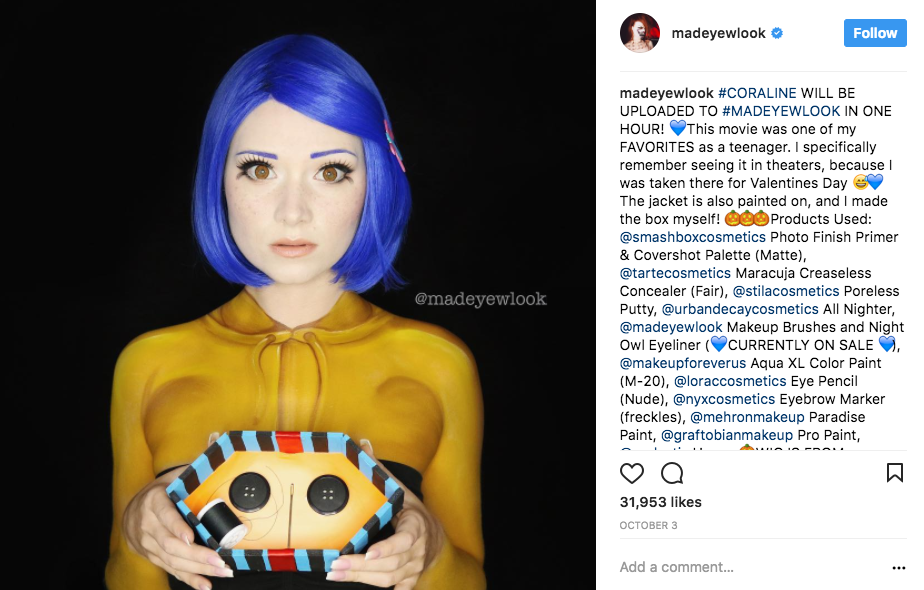 Easy to recreate, but creepy nonetheless. Steal her s̶o̶u̶l̶ look here
3. Anyone from Stranger Things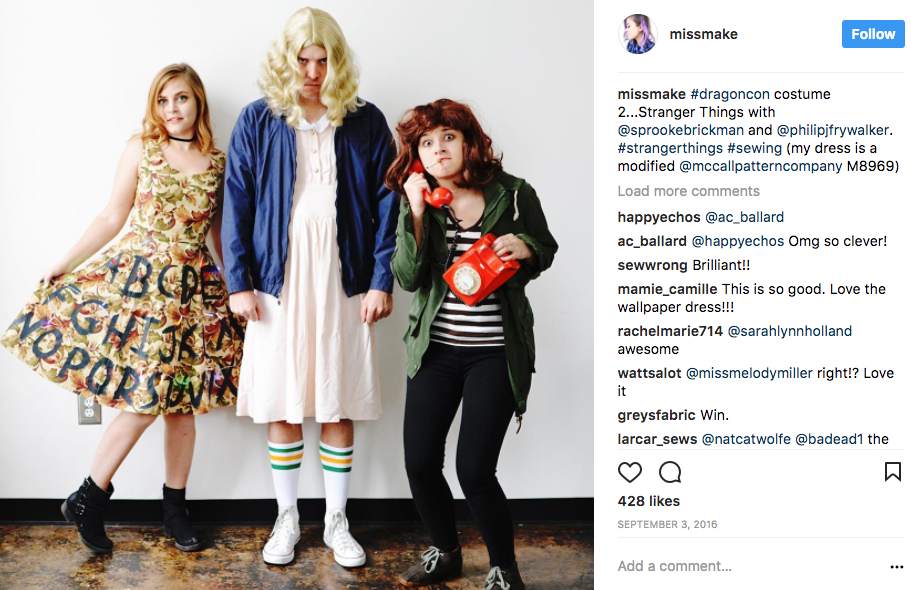 Just in time for season 2 and perfect for a group costume. Just stay out of the upside-down!
4. Alice and the Mad Hatter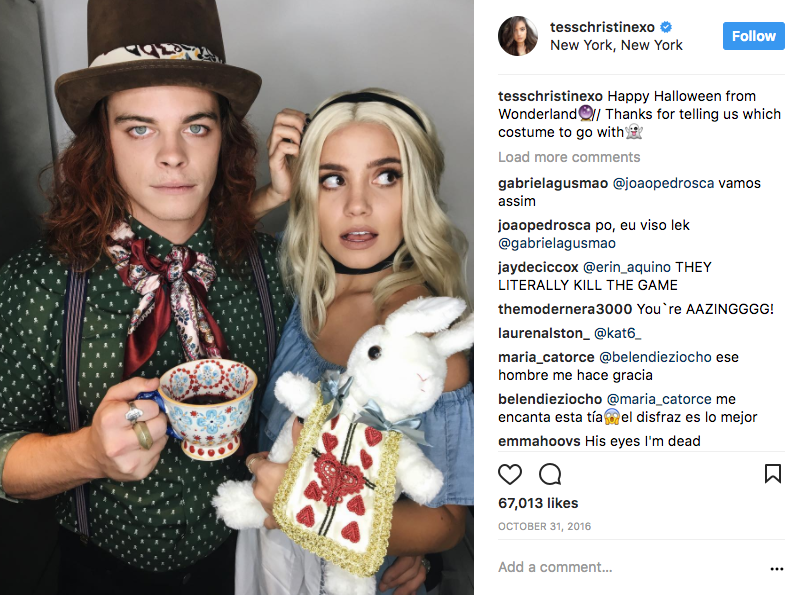 This is the coolest couple (or BFF) costume, and fairly easy to pull off with clothes you already own. Just add a stuffed bunny and a tea-cup, and it's down the rabbit hole you go!
5. A Unicorn Frappe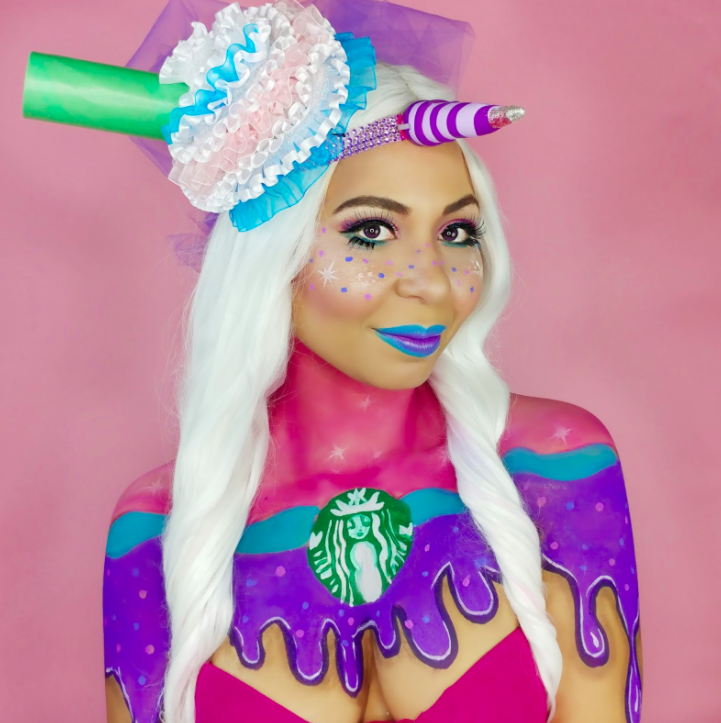 One of the biggest food trends this year has become a costume, and we shouldn't be surprised. Get the look here.
6. Milk and Cookies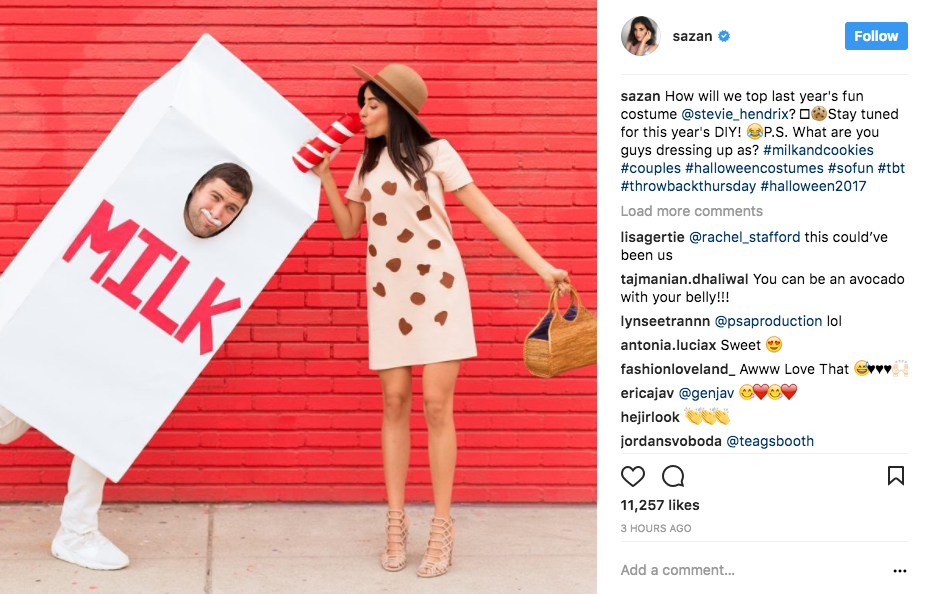 We go together like milk + cookies! The milk mustache is a perfect touch for this cute DIY.
7. The Brawny Man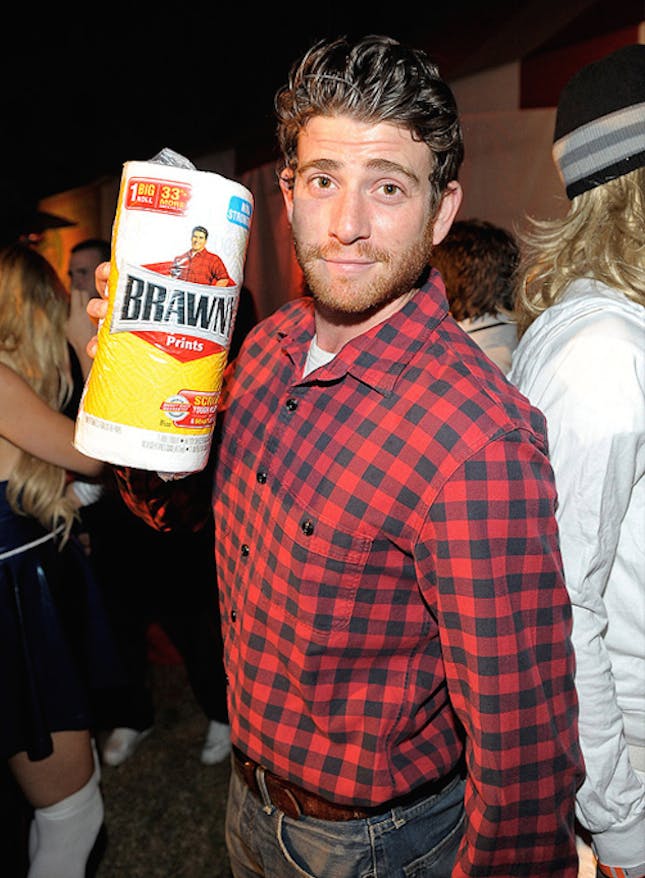 Probably one of the easier costumes to recreate, Brawny Man calls for your comfiest flannel and some paper towel. Get the look here.
8. Wednesday Addams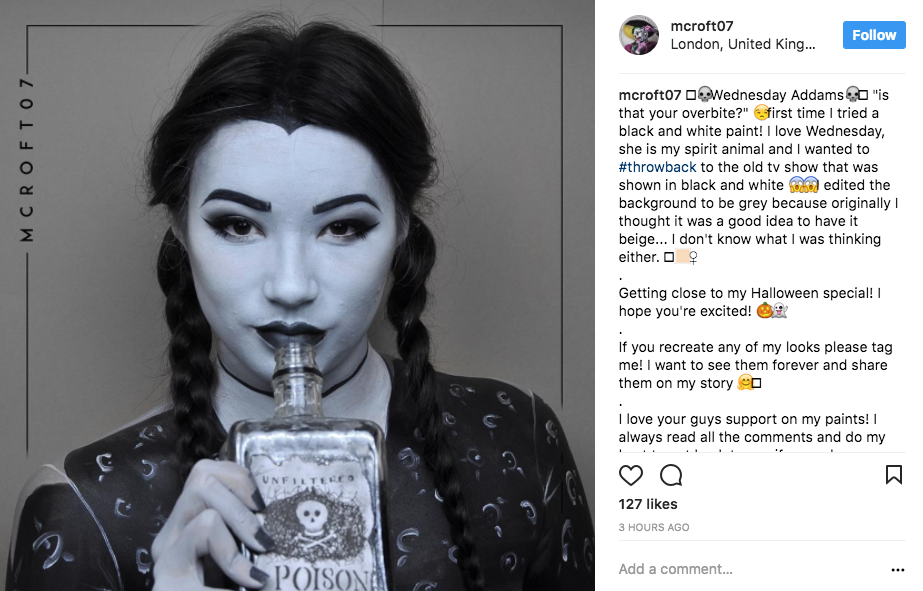 If you're just not feeling bright colors, this one is simple to pull off but VERY recognizable.
9. Arthur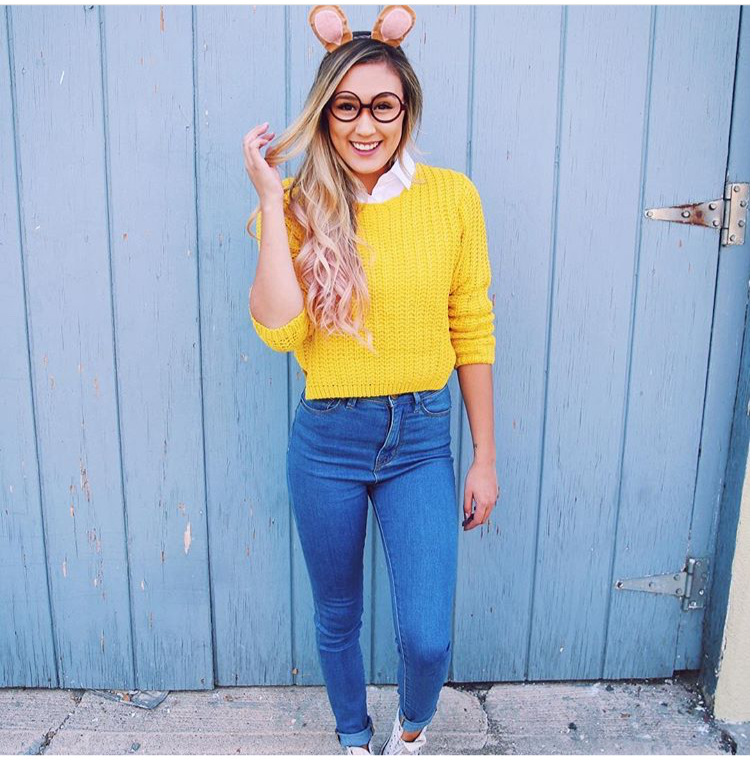 It's a wonderful kinda day when you can pull off a nostalgic Arthur costume with little more than a yellow sweater and glasses. Get the look here.
10. A Banksy Painting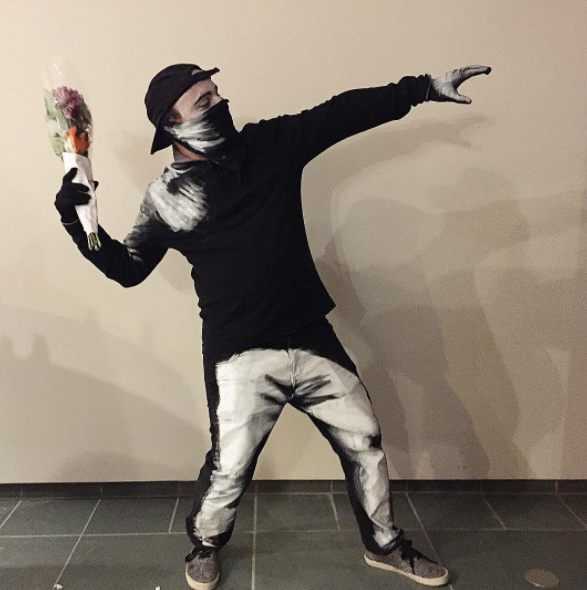 If you own black clothes and don't mind getting a little messy, this costume might be the one for you.
11. Ice-Cream Face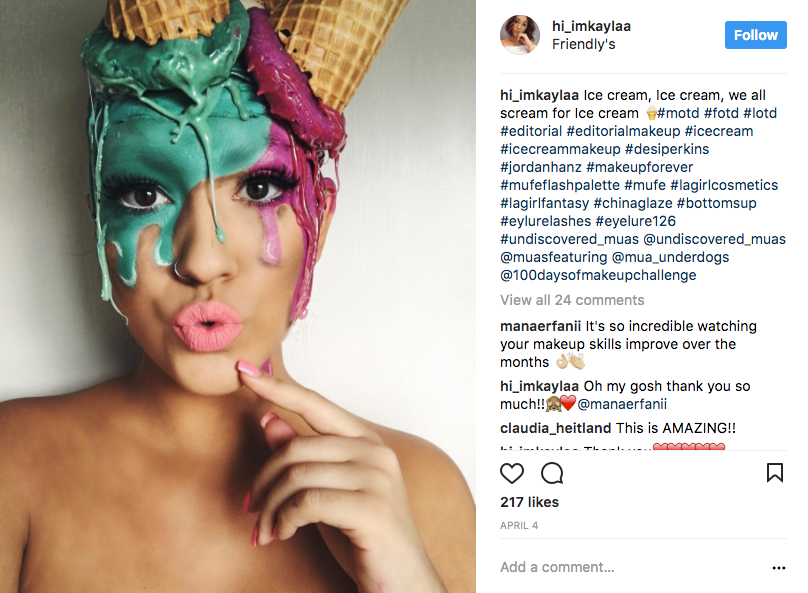 Gives a whole new meaning to brain-freeze.
12. Bandits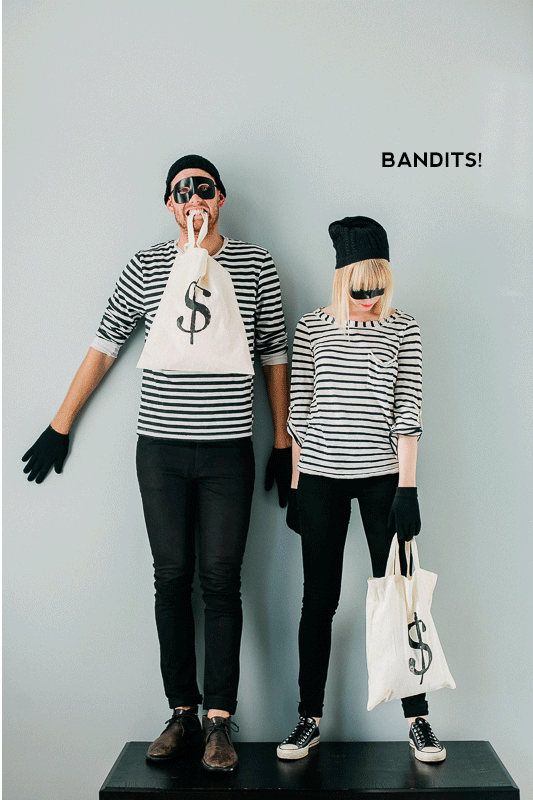 Steal hearts and minds at this year's costume contest. Get the look here.
13. Stylish Skeleton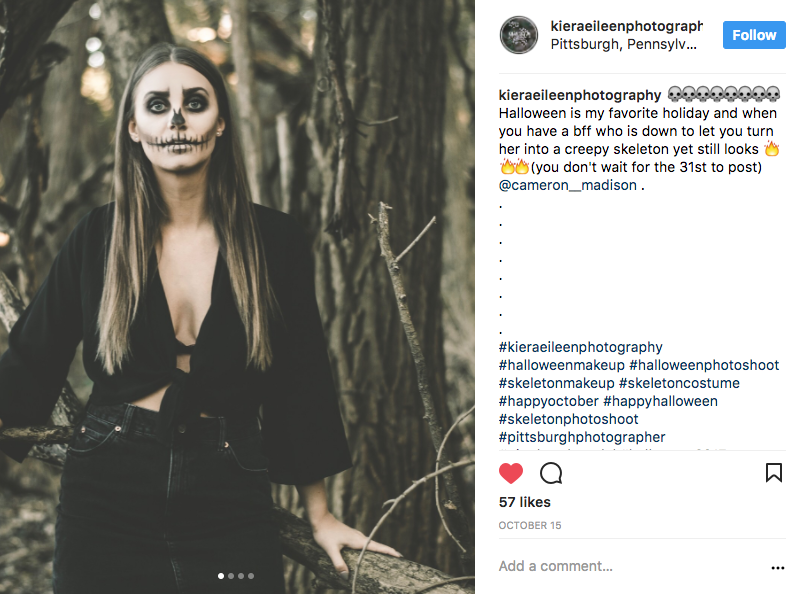 Some face paint and a black-on-black outfit is all you need for this minimalist costume.
So what do you think – which costume should the genies attempt? Let us know below!