Time flies when you're having fun! As cliché as it sounds, this is genuinely how I feel about my time at Gossip Genie. As of this month, I have now been here for two (yep, count 'em!) whole years. Two offices, two job titles, two annual Cubs games, two (beautiful) Libermans, and 'two' many Happy Hours to remember later, I have experienced so much good during my Genie days.
Anybody who knows me well (even people who don't know me well, honestly – I'm talking high school acquaintances and friends of friends) is well aware of the fact that I love my job. I talk about it constantly in-person and online because I'm fortunate enough to enjoy what I do day in and day out. Over the years, I've picked up quite a few life lessons that are going to stick with me for the long haul.
Practice What You Preach
Social media builds your brand. Social media keeps you connected. Social media is a game-changer.
These are all things I tell my clients, and all things I truly believe. During my two years, I've seen what social media is capable of. For big and small goals alike, social is a roadmap to achieving them successfully.
Because I know how powerful of a tool it is, I take my personal social seriously. I started building my reputation on LinkedIn by sharing valuable content and making meaningful connections (you yourself are a brand too, you know!), and I'm dabbling with the idea of starting a blog of my own as a creative outlet. I stay up-to-date on the exciting happenings in the lives of my friends and family on Facebook and constantly check Twitter for the day's trending news stories (pro tip: find the latest Chicago news, national news, and social media news in my Lists – @kristinaknap).
Never Stop Learning
Ahhh, I cannot express how much I have learned to roll with the punches over the past two years!
Social media is the most wonderfully and infuriatingly dynamic industry there is. Right when I really know how to work a platform's algorithm or rock a blog post, guidelines and rules change at the drop of a hat. While this sounds exhausting, it's also one of my very favorite parts of my job. It means I constantly have new things to learn, new puzzles to crack, and new hacks to figure out – so long boredom!
As Gossip Genie grows, so does our list of services. Since I've been here, we've added four more snazzy options to our bag of tricks: photography, videography, blogger outreach, and social media audits. I LOVE having not only the opportunity but the encouragement to be involved in this. It keeps me on my toes!
Your Coworkers Can Be Your Best Friends
The Gossip Genie team is such a stone-cold pack of weirdos, and I could not be more proud (a Bridesmaids quote in this post was inevitable)!
No, on a very serious note, the people I have the honor of working with every day are a major, major reason that I love my job so much. We are constantly building each other up and pushing each other to reach our full potential. We never stop laughing and make time to hang out outside of the office. All of these factors make for one kickass and unique work environment! I can't express how refreshing it is to work with people who just.. get it. They understand work-life balance and are always ready to pick you up when you're down.
Adventure Is Out There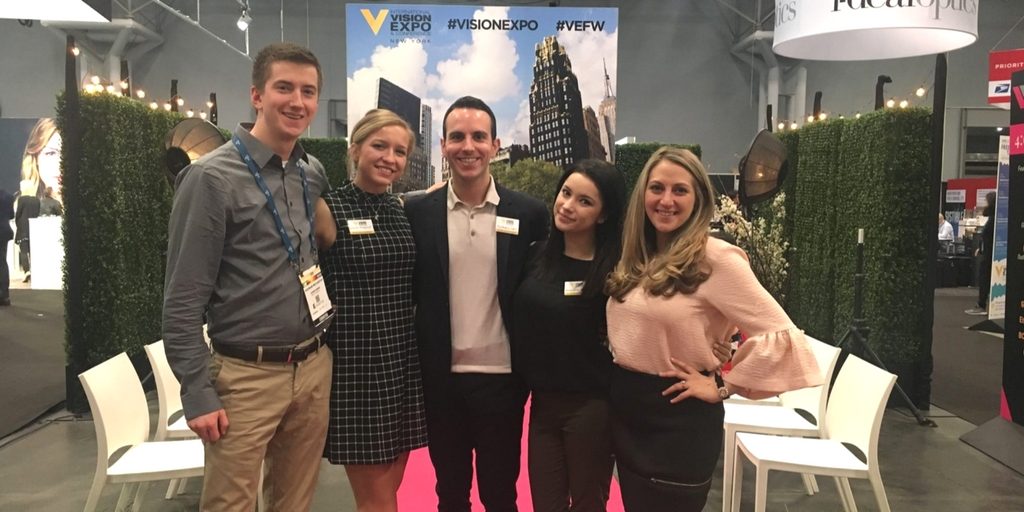 New experiences are the spice of life and at GG, I always have plenty of them! Whether it's flying off to New York to live cover an event or volunteering with Chicago Cares, GG has provided me with countless opportunities to immerse myself into a brand new adventure.
This holds true in my everyday life too. Sometimes the answer to life's biggest challenges is just to dive in and take them head on! This past year has been a huge year for me. I got engaged to the most wonderful person in the world, moved out of my childhood home, crossed adopting a shelter dog off my bucket list, invested in a little, blue car, and am becoming a very proud aunt and godmother this month! While navigating all of these major life changes at once is pretty scary, I feel much more comfortable knowing I have such a wonderful support system – in and out of the office.
Be The Best Version of Yourself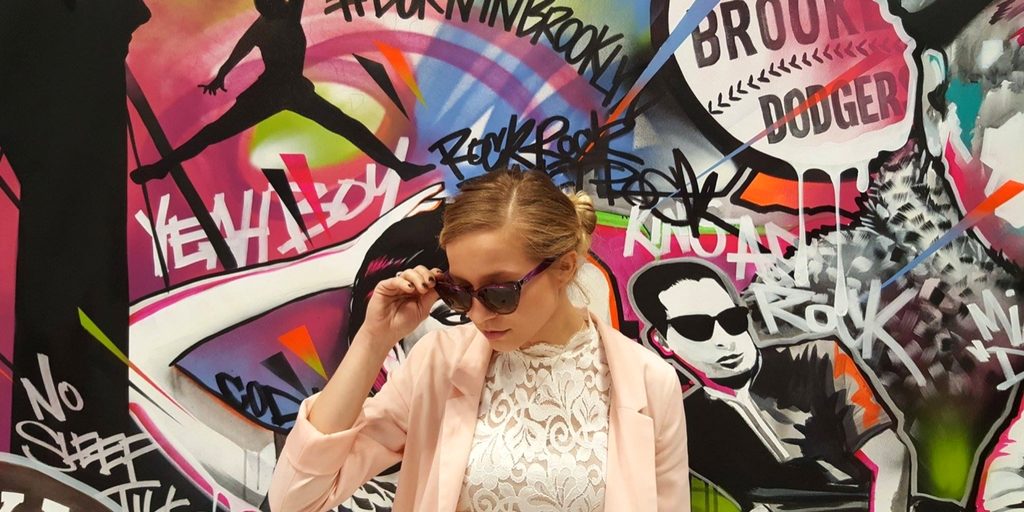 Potentially the most important thing I've learned from Gossip Genie is to never settle.
Professionally, dreams don't work unless you do – this is something I've taken to heart. It reminds me to keep striving for more and to never cap the ceiling on what I can accomplish with ambition, elbow grease, and a little help from my coworkers. Personally, a motto that always sticks with me is 'I will live my life sincerely.' In order to live a life you're proud of requires becoming a person you're proud of so never stop working on you.