"Sharing is caring" is a popular phrase in the social media industry; some use it from an outbound marketing perspective, but I on the other hand like to think of it as an endearing catchphrase that provides a great sense of solidarity amongst Community Managers alike as we share tips with one another. Managing a community is one thing, but trying to stay afloat with the latest and greatest of social trends is a full-time job in itself, which is why Sprout Social has created a guide community managers will be happy to read (and share)!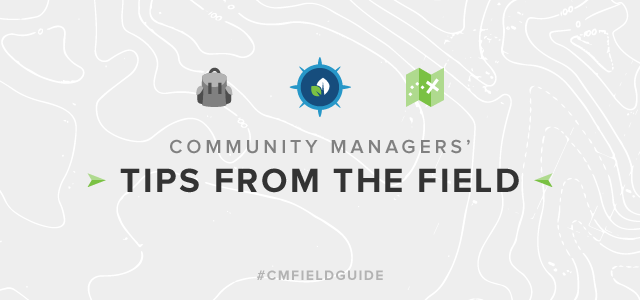 Sprout Social recently introduced their Community Manager Field Guide (#CMFieldGuide) on Twitter for community managers to share their tips ranging from social media to ways to unwind and avoid social media burnout. I was honored when Sprout Social asked me to help kick off their field guide, and the tips and insight from other community managers that followed made being a part of this series much more sweeter.
One of my favorite tips comes from Humara Kausar, the Community Manager for health and nutrition company GNC:
Whether you're first starting out in community management or a seasoned veteran, the Community Manager Field Guide is a great resource to hang on to as it continues to evolve! And be sure to check out the other great tips from the other featured community managers!
Want to be in on the action? Share your own tips by tweeting @SproutSocial with the hashtag #CMFieldGuide!