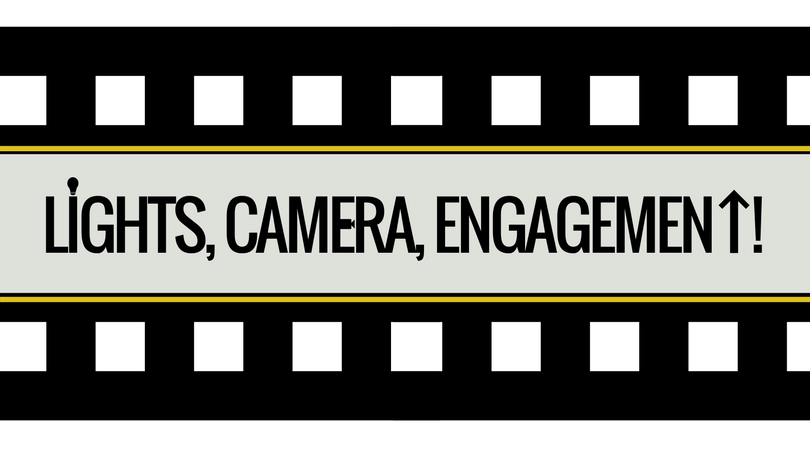 15 Dec

Lights, Camera, Engagement!

It's no coincidence that every time you scroll down your newsfeed, you are immediately inundated with videos. The secrets out, video content reigns supreme as the best way to generate engagement for a brand. According to a report from HubSpot, 43% of people want to see more video content from marketers. Even better, 51.9% of marketing professionals worldwide name video as the type of content with the best ROI (Source: HubSpot).

However, that doesn't mean spamming your audience with low effort videos is the answer to your engagement woes. The key to getting the audience's attention is producing eye-catching, professional shots that highlight the best aspects of your brand. That's where Gossip Genie comes in!

Bring your brand to life with the video production services offered at Gossip Genie! Here is just a sample of our work that has helped spark conversations, drive traffic, and reenergize the newsfeeds of our clients.

ANNOUNCEMENTS – Creating a powerful announcement video helps create valuable buzz surrounding your product or event.

PRODUCT & EVENT SHOWCASES – Highlight specific initiatives or products with a montage of visually stimulating shots.

COVER VIDEOS – Welcome customers and keep them on your page with a reel of your brands best work.

Holidays – Capitalize on unique social media holidays with time-sensitive, easily digestible videos.
Every day is #NationalSunglassesDay at Vision Expo!

Register for Vision Expo West 2017 to see all the latest sunnies, sunwear fashion trends, and cutting-edge lens technology: bit.ly/2rYh6AZ

Posted by Vision Expo on Tuesday, June 27, 2017
If you want to elevate your brand's social media presence with video, contact us today.