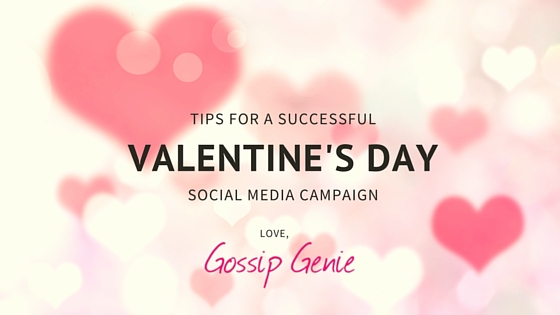 It's February and love is in the air as Valentine's Day approaches. Whether you're planning an extravagant celebration with a loved one or staying in with Netflix, it's hard to ignore the romantic holiday, especially on social media. If you're a brand or small business, it's wise to start planning a campaign to capitalize on one of the largest spending holidays. In fact, according to a new study from the National Retail Federation, Americans will spend $18.9 billion this Valentine's Day.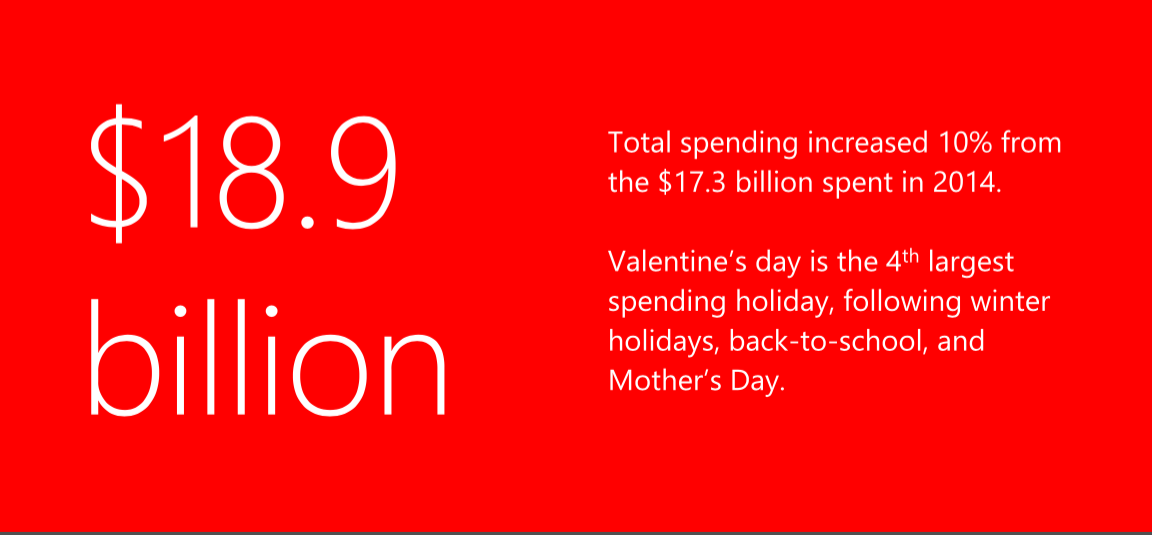 What are they spending it on? Take a look:
53.2% of Valentine's Day consumers will purchase candy, generating $1.7 billion in sales
1 in 5 (21.1%) will purchase jewelry, totaling $4.8 billion
$2.1 billion will be spent on flowers
$3.6 billion will be spent on a special meal or movie tickets
$2 billion on clothes
$1.5 billion on gift cards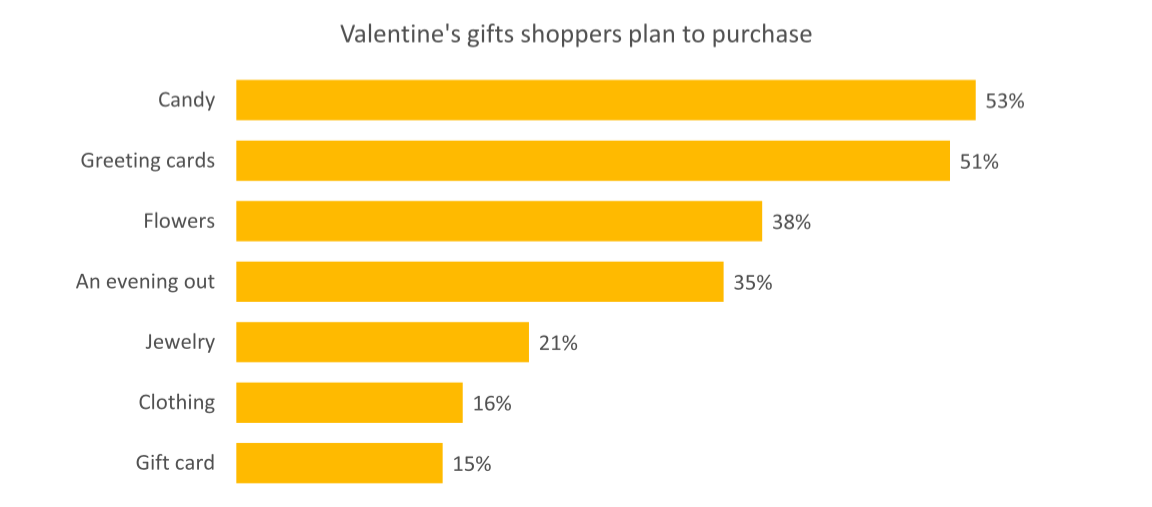 Who's doing the spending? Here's a breakdown:
Adults 25-34 are outspending all other age groups at an average of $213.04
35-44 year olds will spend an average of $176.21
18 to 24 year olds will spend an average of $168.95
Valentine's Day is a great holiday to tap into a social media campaign for your brand or business.
Here are a few ways you can do that:
Tap into current issues
A new campaign for Sweethearts, the candy sold almost exclusively as a Valentine's Day product from candy maker Necco, seeks to give the brand a modern makeover by plugging into social themes, including marriage equality.
"Our communities are becoming bigger and more connected," said Necco CEO Michael McGee. "For a brand, that means traditional, one-sided communication is not enough. You have to find ways to help consumers participate with your brand and have your conversation become interactive."
To achieve this for Valentine's Day, Necco is inviting folks to visit a contest website and share their sweet stories  "of sharing, love, friendship and words from the heart" for a chance to win $5,000. On the homepage, they're greeted by the campaign's centerpiece—a video that tells the story of Jack and George. Now in their 80s, the Texans have been "sweethearts" for 55 years. They wed in 2015, shortly after the landmark Supreme Court decision legalizing same-sex marriage. This year marks the first Valentine's Day they'll be able to celebrate as a legally married couple.
https://www.youtube.com/watch?v=G93VVehrLnc
Necco's McGee believes tapping into current issues/trends will pay off for Sweethearts. By telling sweet stories designed to melt consumers' hearts (and make them think just a little), he anticipates boosting sales 20 percent this year.
Let your audience participate
Tiffany & Co. is asking the age-old question, "What is love?" to explore the different definitions of today's romantic relationships. In addition to posing the question on their social media channels to garner responses, Tiffany's Valentine's Day campaign has a webpage featuring testimonials from an assortment of individuals, a gift guide and a love generator that presents consumers with an opportunity to express their personal answer to the frequently pondered question. Their answer is then created into a hashtag in GIF form that can be shared via social media. With so many personal interpretations of what love is and means, it's an interesting and unique way to drive audience participation.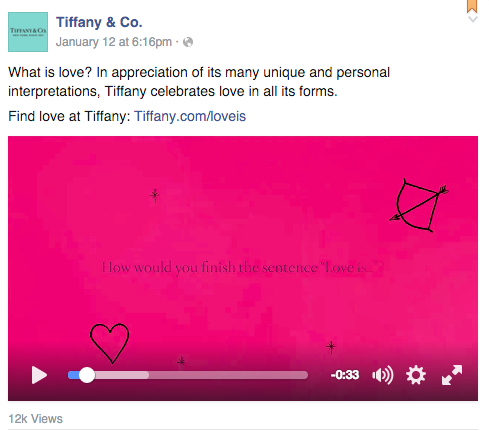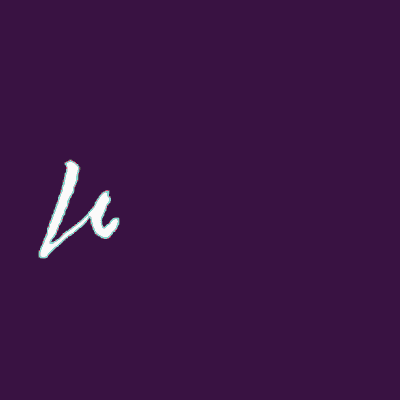 Target Men
Valentine's Day is a traditionally female-oriented holiday. But men are most likely the ones shelling out the dough for presents, so why not target them? One of our clients, PrettyQuick, is a beauty-booking app aimed primarily at women. Almost all of our ads and social media posts are targeted towards females. This year, we are launching a Valentine's Day ad geared towards men to get them to buy a PrettyQuick gift card for their significant other for a day of pampering. It never hurts to think outside the box of traditional holiday marketing and tap into a new audience.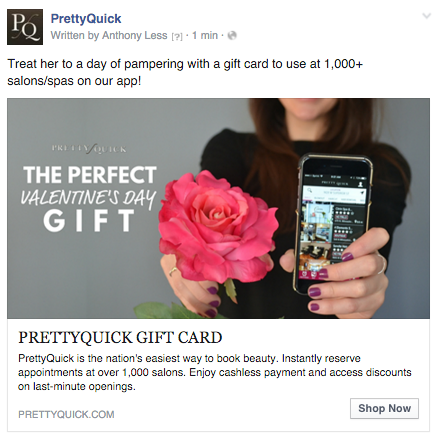 Target Singles
In the vein of targeting a different audience, the National Retail Federation report notes that 45 percent of Americans don't plan to celebrate Valentine's Day. Interestingly, though, many of them plan to get together or treat themselves to something special.
It's interesting data because it can create new opportunities to woo singles who may not have elaborate plans for the annual celebration of love, but are still willing to spend money.
With 10 percent of happy singles planning to buy gifts like jewelry, spa, and apparel for themselves, you may want to seize this opportunity by planning a special campaign directed at this group.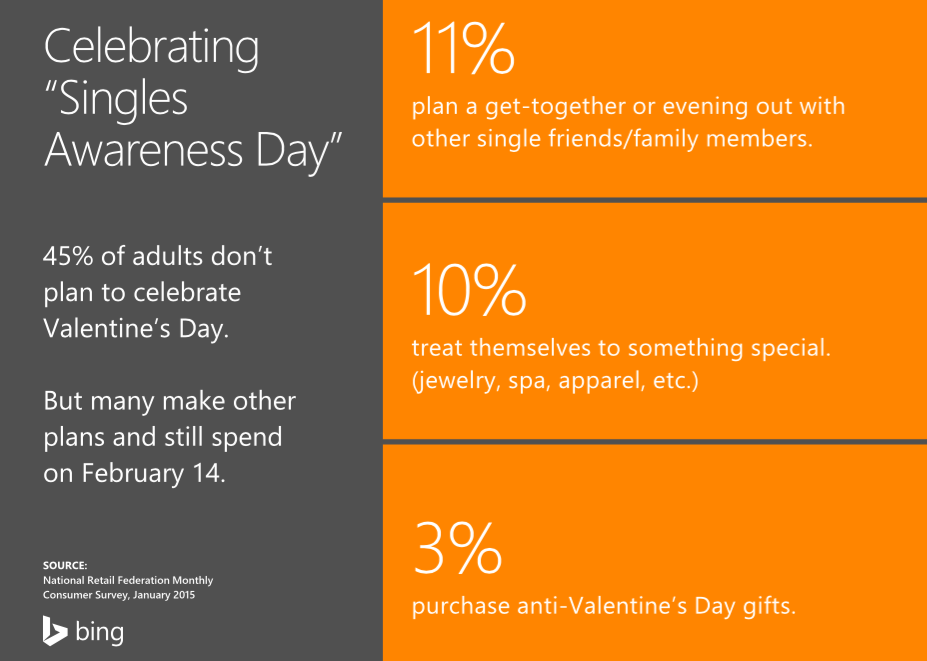 Get Cheeky
Last Valentine's Day, Huggies partnered with Pandora to create a "baby making" playlist that they shared on their social media channels with the slogan "See you in 9 Months." The brand reported a 22% increase in social interaction. Getting a little risqué with your social messaging is not for every brand, but when done wisely, it can spark a conversation and renewed interest in a brand.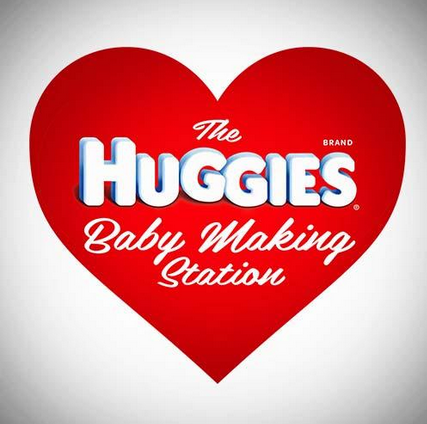 Strike up a partnership
Match.com and Starbucks partnered together last year for the worlds largest #StarbucksDate. On February 13th, Match's mobile app included a section called "Meet at Starbucks." Match users who click on that button were able to email one another and meet up at a nearby Starbucks. According to Starbucks, the feature helped people "more easily reach out and make that first coffee date." They were also encouraged to share their coffee date with the hashtag #StarbucksDate.
Thinking of creative ways to partner with another brand or company for a Valentine's Day promotion is a great way to extend the reach of your campaign, reach a new audience, and maybe even help people find love!